"Bilingual is Better," New Book Declares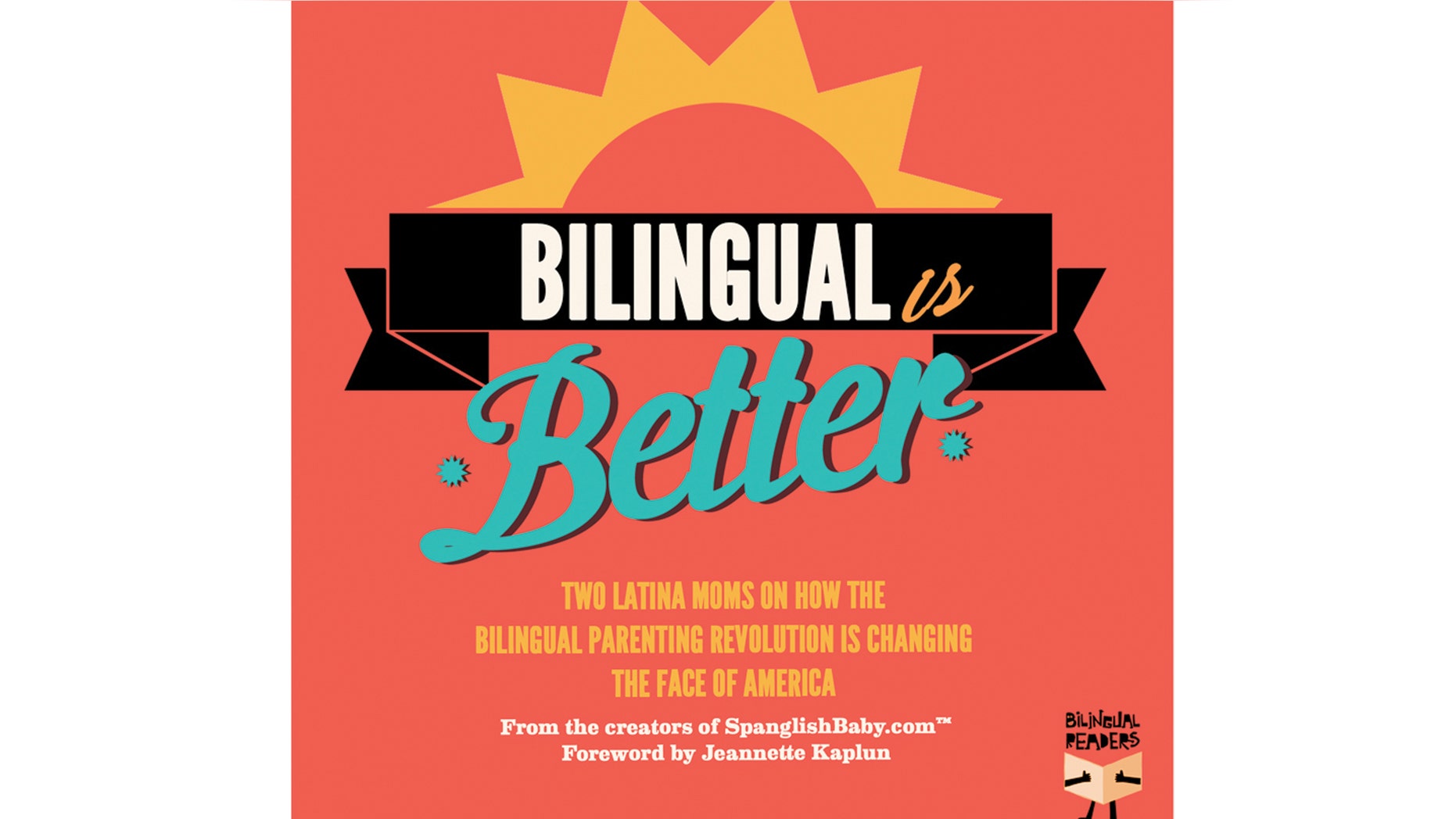 "Bilingual is Better" has long been the rallying cry of best friends Ana Flores and Roxana Soto, co-founders of the award-winning online community, SpanglishBaby, but it's also now the name of their new book.
Published by Bilingual Readers and available September 18th on Amazon.com, "Bilingual is Better:  Two Latina Moms on How the Bilingual Parenting Revolution is Changing the Face of America" aims to "debunk old stereotypes while shedding new light on hot topics like bilingual education, cultural heritage, and what it really means to be Latino."
This 256-page book has been a long time in the making. In 2009, Flores and Soto, both established in successful careers and motherhood, decided to join forces to create the website which would later give birth to the book, Bilingual is Better.
Parents like myself, who sought guidance in raising bilingual children and friendship with like-minded individuals, would soon find and fall in love with SpanglishBaby.com, (a website I later came to write for.) As the site's popularity grew, so too did Flores' and Soto's passion and expertise in helping other parents see the benefits of bilingualism.
While bilingualism is the focus, topics covered in the book include everything from touching personal stories to the history of Latinos in the United States, and scientific proof as to why being bilingual is better. However, just like on SpanglishBaby.com where Soto recently tackled the controversial issue of whether San Antonio Mayor Julián Castro's lack of Spanish skills makes him any less Latino - Bilingual is Better doesn't shy away from the tough topics such as the politics that feed  xenophobic behavior that has some people fearing bilingualism rather than embracing it.
"It's an undeniable fact that the face of America is changing," says Flores, "In many places it has changed already. [The book] Bilingual is Better speaks to a new generation of parents - Parents who are informed and have a need to take matters such as the education of their children into their own hands. This bilingual parenting revolution is not only impacting individual households, but also the school system with more and more dual immersion programs being offered around the country."
Soto agreed, adding, "We couldn't be happier with the timing of our book. As the Latino population continues to grow in the U.S., speaking Spanish will become even more important and necessary. We plan to continue being a part of this bilingual parenting revolution and can only hope that, one day in the not too distant future, the option to grow up speaking more than just English becomes a reality for all American children."