About 40 Percent Of All Tourism To Peru Prompted By Its Renowned Cuisine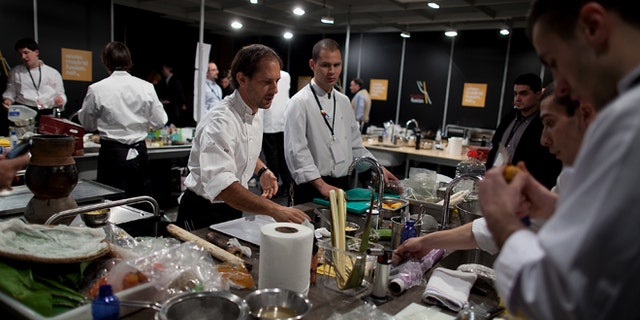 As Peruvian restaurants serving up ceviche and ají de gallina of the Andean nation pop up in chic neighborhoods from New York to Tokyo, the South American country has directly benefited from epicurean exposure as foodies from the U.S. and around the globe flock to Lima to see and taste for themselves what the fuss is all about.
More than one million tourists – or about 40 percent of all tourists – this year are expected to go to Peru as part of the country's bustling and growing gastronomic tourism sector, according to Peruvian consulting firm.
The report also found that while Peruvian food has become a trendy taste in many American cities, most of the foodie tourists are from Asian countries such as Japan and China.
Peru has close ties to Japan, as the country boasts of having the second largest Japanese population in Latin America next to neighboring Brazil and has many famous – as well as infamous – Peruvians of Japanese descent, including former strongman president Alberto Fujimori.
While Lima may be the main stomping ground for tourists arriving in Peru, the southern city of Arequipa is known better for its culinary diversity. Arequipa was helped by Peruvian celebrity chef Gastón Acurio, whose Novoandina cuisine has brought flair and diversity to the Peruvian diet while not straying far from the Andean country's basic staples of potatoes and corn andaji (spicy red chili peppers).
"While always honoring tradition, Novoandina chefs have broadened Peruvian menus by placing these reinvigorated standards alongside more offbeat inventions, such as shrimp fishcakes and alpaca stroganoff," wrote Brendan Sainsbury of Lonely Planet.
Many Peruvians, especially those working in the tourist sector, are happy to see their country's cuisine gain popularity aboard and draw people to the Andean nation.
As the warm southern Hemisphere winter season ends, tourists used to flee Peru when it became too cold to go to the famed ruins of Machu Picchu. But now gastronomic tourism is helping reduce the seasonal nature of tourism, as foodies can find delicious meals in Peru during any time of the year, Marketing director for Embarcadero 41 Jorge Wong told Peru This Week.
Follow us on twitter.com/foxnewslatino
Like us at facebook.com/foxnewslatino