World's Top Blood Pressure Drug Gets Failing Mark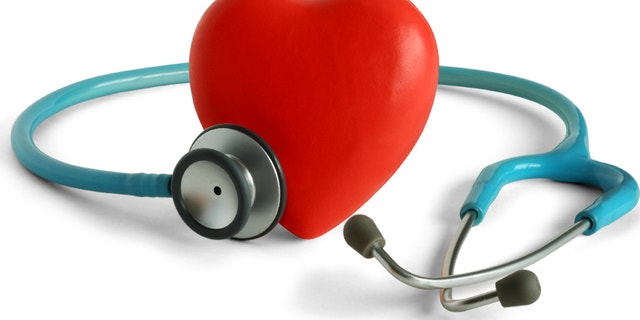 NEW YORK – The world's most popular blood pressure medicine is much less effective than comparable drugs and gives patients a false sense of security, researchers said Monday.
In a review of earlier studies, they found the drug, a diuretic, or "water pill," called hydrochlorothiazide, lowered blood pressure by only about half as much as common alternatives such as beta blockers and ACE inhibitors.
High blood pressure affects about a third of U.S. adults, according to the National Heart, Lung, and Blood Institute (NHLBI), and ups the risk of heart attack and stroke when left unchecked.
"By giving hydrochlorothiazide we give patients and physicians a false sense of security," said study researcher Dr. Franz Messerli, who heads the hypertension program at St. Luke's-Roosevelt Hospital in New York.
"Hydrochlorothiazide should no longer be used alone," he urged, adding that he has been prescribing it to patients himself for the past 25 years.
The drug belongs to an older group of water pills called thiazides, which are sold as generics for a few dollars per month. It is also sold as Aquazide H and HydroDIURIL, among other brand names.
The NHLBI currently recommends thiazides as first-line treatment to rein in high blood pressure, after a large government-funded study failed to find additional benefits from newer, more expensive medicines.
The problem is that hydrochlorothiazide, which wasn't tested in that study, remains the go-to water pill, said Messerli.
"No Reason to Eliminate"
Dr. Nieca Goldberg, director of the Women's Heart Program at New York University Langone Medical Center, said while these are interesting findings, it is "no reason to eliminate hydrochlorothiazide as treatment for hypertension."
"What this study says is that it is less effective than other medications such as ACE inhibitors or calcium channel blockers," Goldberg said.
Goldberg said blood pressure has to be reevaluated no matter what medication a patient is taking, and if you are taking hydrochlorothiazide, you may just need additional therapy.
"Most people with well-controlled blood pressure are on two or more medications," she said.
Goldberg also said it's important to lower your salt intake, participate in aerobic exercise and increase the amount of fruits, vegetables and whole grains you eat. If you have high blood pressure and snore, get tested for sleep apnea, she said, as that can raise your blood pressure, and treatment lowers it.
What the Study Said
According to the report, published in the Journal of the American College of Cardiology, American doctors wrote 134 million prescriptions for the drug in 2008 alone, landing it far ahead of the beta-blocker atenolol, the second-most commonly used blood pressure medicine.
"You cannot just recommend a thiazide as the NHLBI does, knowing that for physicians that translates into hydrochlorothiazide," Messerli told Reuters Health.
Neither the NHLBI nor the American Heart Association could be reached for comments.
For the new study, Messerli and colleagues reviewed 19 studies that compared hydrochlorothiazide to other drugs in randomized trials.
Measured over 24 hours, the low doses of hydrochlorothiazide commonly used reduced systolic or "top" blood pressure by 6.5 points. A top reading of more than 140 is considered high blood pressure.
In contrast, angiotensin-converting enzyme, or ACE, inhibitors cut the top number by 12.9 points, beta blockers by 11.2 points, and calcium-channel blockers by 11 points.
While higher doses of hydrochlorothiazide were more effective, Messerli said they were rarely used because of an increase in side effects such as blood sugar and insulin problems.
He added that office-based blood pressure measurements could be deceiving, because hydrochlorothiazide appears to be particularly weak during the night.
"We know that nighttime blood pressure and early-morning blood pressure are very important risk factors for strokes and heart attacks," Messerli said, although he added that how hydrochlorothiazide affects those risks has never been studied.
The new findings don't concern other thiazides such as chlorthalidone or indapamide.
Apart from drug treatment, lifestyle modifications also help rein in blood pressure. Doctors often recommend eating a healthy diet with a low-sodium content as well as exercising more and not smoking.
Reuters contributed to this article.