Woman jumps into crocodile pit to commit suicide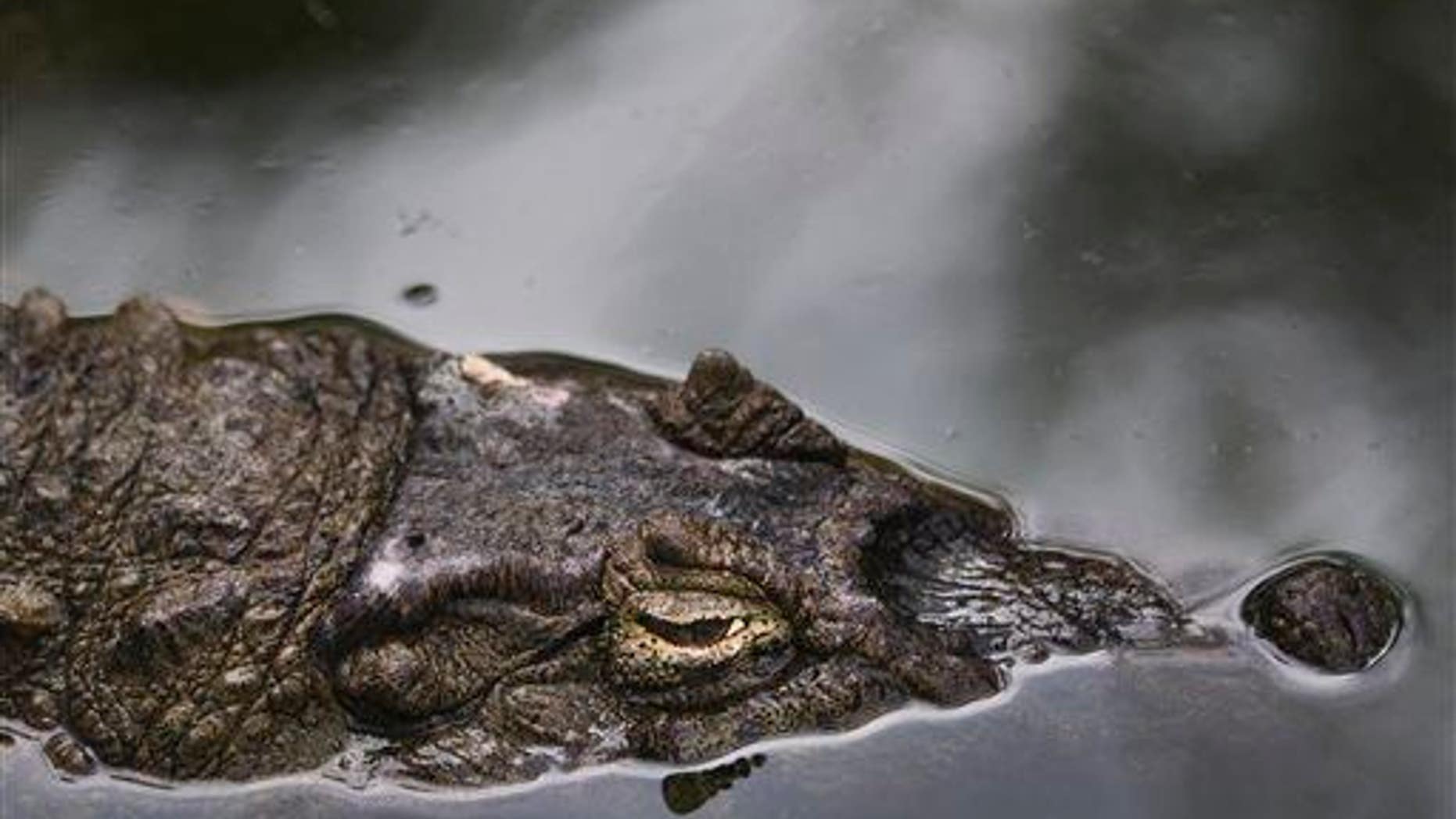 A 65-year-old Thai woman removed her shoes on Friday and then committed suicide by jumping into a crocodile-filled pond, witnesses tell police who today confirmed the death.
Wanpen Inyai was discovered missing earlier that day by her family, who described the Bangkok woman as depressed. Staff at the Samutprakarn Crocodile Farm and Zoo used sticks to unsuccessfully try to end the attack.
The Bangkok Post reports that the 10-foot-deep pond she jumped into housed more than 1,000 crocodiles, dozens of which descended on her. Police found her health care card floating in the pond the next day; DNA tests on samples of tissue found at the scene confirmed her identity.
The BBC reports it's the second verified suicide at the farm, which is home to what it says is more than 100,000 crocodiles: A woman committed suicide in the same manner there in 2002.
The Post notes that the pond in question is surrounded by a fence, and that the farm employs guards tasked with keeping tourists safe. (Earlier this year, a suicidal man tried to get another kind of animal to kill him.)
More From Newser