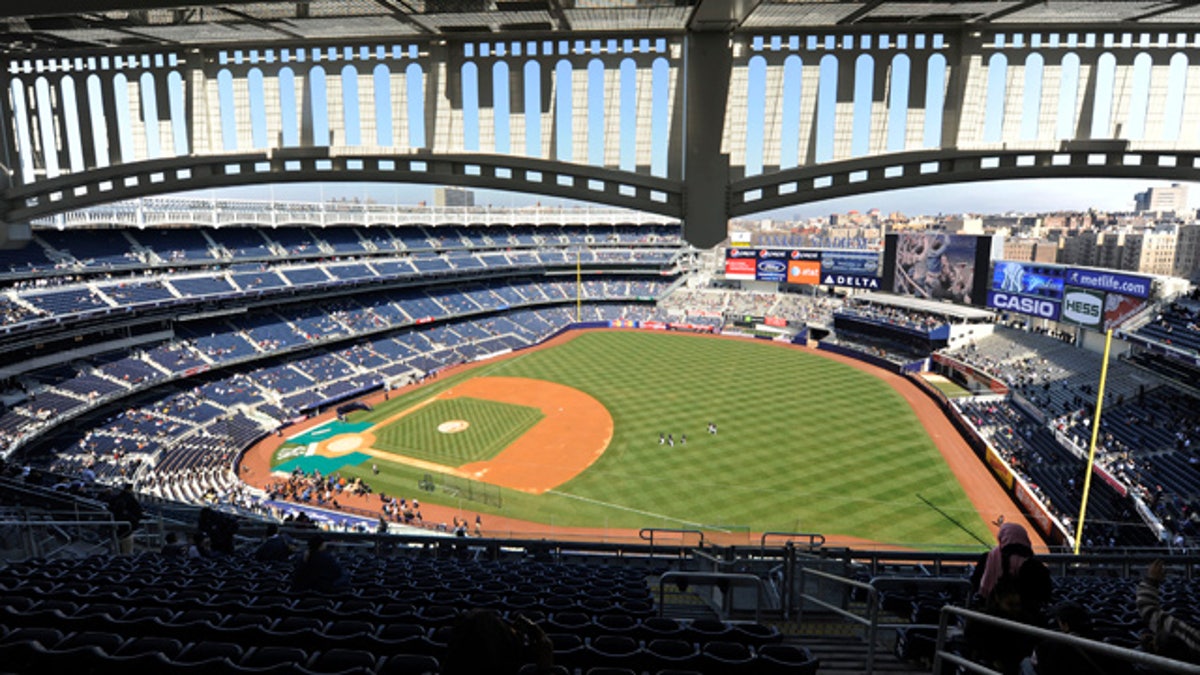 A New York City woman says she got the shock of her life at Yankee Stadium when she stepped on a metal plate and was jolted by so much electricity, she had to be hospitalized.
Portia Walton, 54, says that she got juiced as he was heading to the ballpark on April 4 to watch the team face the Minnesota Twins.
"I felt tingling on my ankles," she told The New York Post. "I was saying, 'Oh my God! Oh my God!' "
Walton said she was in an outdoor dining area outside the Stadium's Hard Rock Cafe when she put her foot on a metal hatch that had a power cord sticking out of it. The cord was being used to power some lights in a nearby tent. Walton, who describes herself as a multimedia artist, said she first started feeling electricity and then heard crackling like an electric transformer. Next thing she knew, stadium guards had rushed to her aid.
"I started getting a headache," she said. "I couldn't get myself together. I was shocked that I was shocked."
The Brooklyn woman said she was first taken to an aid station in the Stadium. She was then treated at the emergency room at Lincoln Hospital, according to hospital records.
Yesterday, she said, she was still suffering from headaches, memory loss, tingling and post- traumatic stress disorder.
Walton has hired attorneys Matthew Blit and Les Levine, who plan to file a $2 million suit against the Yankees and the Hard Rock.