Woman hits back at critics who think her C-section offered a 'convenient' birth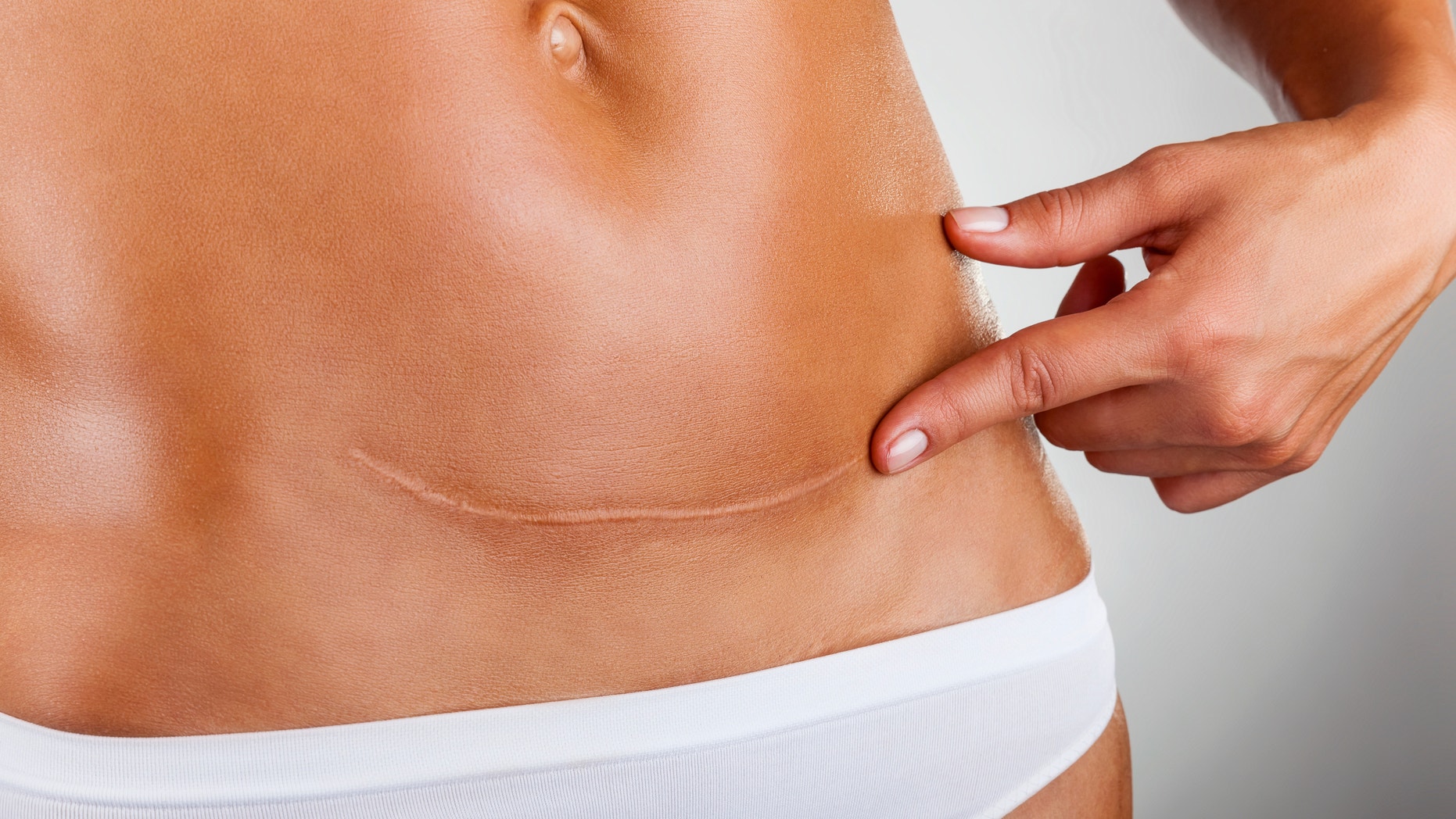 New mom Raye Lee has a message for critics who think giving birth via C-section is easier than vaginal birth, and her defense is going viral on Facebook.
In the Aug. 19 post, Lee, of Springfield, Missouri, describes being in labor for 38 hours before her unborn child went into distress, causing every contraction to harm his heartbeat.
Sarcastically, she writes: "Ah, yes. My emergency c-section was absolutely a matter of convenience … Being told at the beginning that I was displaying great progress and wouldn't need a cesarean section... and then being told that I was being prepped for major abdominal surgery was not a shock at all. It had nothing to do with the fact that I physically couldn't because I was given no other choice to save the life of my child. Oh, and that surgery is super easy peasy to recover from."
The life-threatening experience of needing to undergo an emergency C-section to save her baby's life, she wrote, "was the most painful thing I have experienced in my life."
"When that first nurse asked you to try getting out of bed and the ripping pain of a body cut apart and stitched back together seared through you, you realized the irony of anybody who talks about it being the 'easy way out," she writes later in the post, where she shares photos of her belly photographed after the procedure.
"I am the strongest woman, that I know (sic). Not only for myself, but for my beautiful son," she continues, "and I would honestly go through this every single day just to make sure I am able to see his smiling face."
As of Thursday afternoon, Lee's post had garnered about 35,000 likes, nearly 24,000 shares, and over 230 comments.
According to the Centers for Disease Control and Prevention, about 32 percent of births in the United States occur via C-section. A May 2015 National Vital Statistics Report found rates of maternal morbidity were higher for C-section deliveries than vaginal deliveries. The report analyzed maternal morbidity data in 41 states, representing 90 percent of all births in the U.S. in 2013.
The data found rates of transfusion (525.1 per 100,000) and ICU admission (383.1) were highest for first-time cesarean deliveries, while rates of ruptured uterus (88.9) and unplanned hysterectomy (143.1) were highest for repeat cesarean deliveries.