With trauma, long stint in intensive care may not mean low recovery odds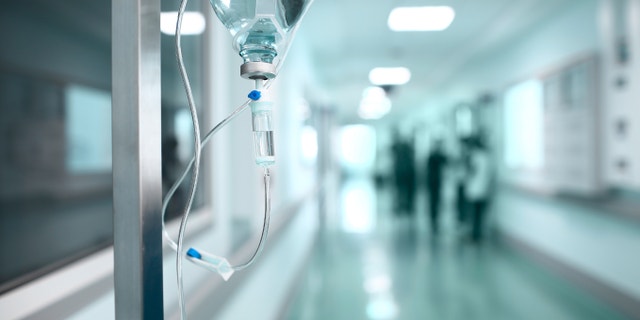 NEWYou can now listen to Fox News articles!
For trauma patients, staying in the intensive care unit (ICU) for more than a month may not mean the chances of survival are low, according to a new study.
Researchers found that more than 85 percent of critically injured patients in the ICU for more than 40 days survive, a higher proportion than they were expecting.
"I think it's a very encouraging result," said senior author Dr. Adil H. Haider of Brigham and Women's Hospital in Boston. "People who have been in the ICU a long time may still do okay."
That hasn't always been the case, but recent improvements in intensive care have decreased the risk of multiple organ failure, Haider told Reuters Health by phone.
The researchers studied data from the 2007-2012 American College of Surgeons National Trauma Data Bank on 533,513 adult trauma patients admitted to U.S. ICUs with injuries not related to burns.
Half of the patients remained in the ICU for more than three days. Overall, almost 7 percent of patients died.
Among those who died, mortality was highest on the first day in the ICU, shot up again on day nine and declined again until day 21.
About 10 percent of those who stayed only one day died, compared to 5 percent of those who stayed between two and nine days, 7 percent of those who stayed 10 to 40 days and 10 percent of those who stayed more than 40 days, according to the results in Surgery.
"This is not really surprising - the death rates from trauma (after the early deaths of course) have decreased substantially, especially in the absence of major brain trauma," said Jean-Louis Vincent, professor of intensive care medicine at the Universite Libre de Bruxelles in Belgium, who was not part of the new study.
Patients over age 35, those with penetrating injuries and black patients were more likely to die than others.
"Trauma patients have a good outcome if they survive the first 48 hours and do not have severe brain injury," Vincent said.
In contrast, surgical and medical patients tend to have poorer outcomes the longer they stay in the ICU, he told Reuters Health by email.
With trauma patients, some with complex wounds or surgery will need prolonged ICU stays, he added.
Families of trauma patients shouldn't hesitate to ask questions, Haider said.
"Many ICUs encourage families to be present during rounds now," he noted. "It doesn't hurt to start planning as soon as possible, it's good to understand what their needs are going to be."