What Is Moderate? Researcher Claims A Wine Bottle A Day Keeps Doctor Away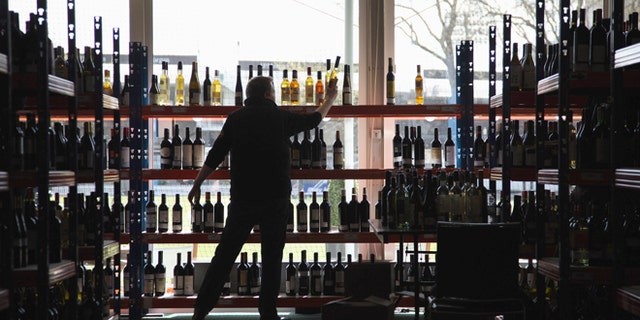 A former official at the World Health Organization who is also the former research director at the Foundation for Alcohol Studies in Helsinki, Finland, is mixing up some trouble cocktails.
According to the Daily Mail in England, Dr. Kari Poikolainen is advising people that most government recommendations about alcohol consumption are too restrictive.
"The weight of the evidence shows moderate drinking is better than abstaining," Poikolainen said, "and heavy drinking is worse than abstaining – however, the moderate amounts can be higher than the guidelines say."
Everyone seems to agree that consuming "moderate" amounts of alcohol may be beneficial to your health, but how do you figure out what moderate means? The United States Centers for Disease Control, for example, defines it as "up to 1 drink per day for women and up to 2 drinks per day for men."
And if you go only one drink above that in a week—15 drinks for men or 8 for women—the CDC calls that "heavy drinking."
Not so, maintains Poikolainen. He told the Daily Mail that people can drink a whole bottle of wine a day – maybe even a touch more than that – and still get the positive health effects of "moderate" drinking.
But let's face it, few areas of research are more prone to contradictory evidence than the health effects of drinking alcohol.
Two years ago, a University of Connecticut researcher who released a number of studies touting the positive effects of red wine on the aging process was investigated by the school. He was found to have committed 145 instances of "data fabrication and falsification," according to Reuters.
Also, keep in mind that the paperback edition of Poikolainen's "Perfect Drinking and Its Enemies," published in February, exhorts readers to "protect yourself from moral panic, well-meant nannying and patronizing."
Follow us on twitter.com/foxnewslatino
Like us at facebook.com/foxnewslatino