Washington Starbucks hosts 'Dog of the Week' to boost adoptions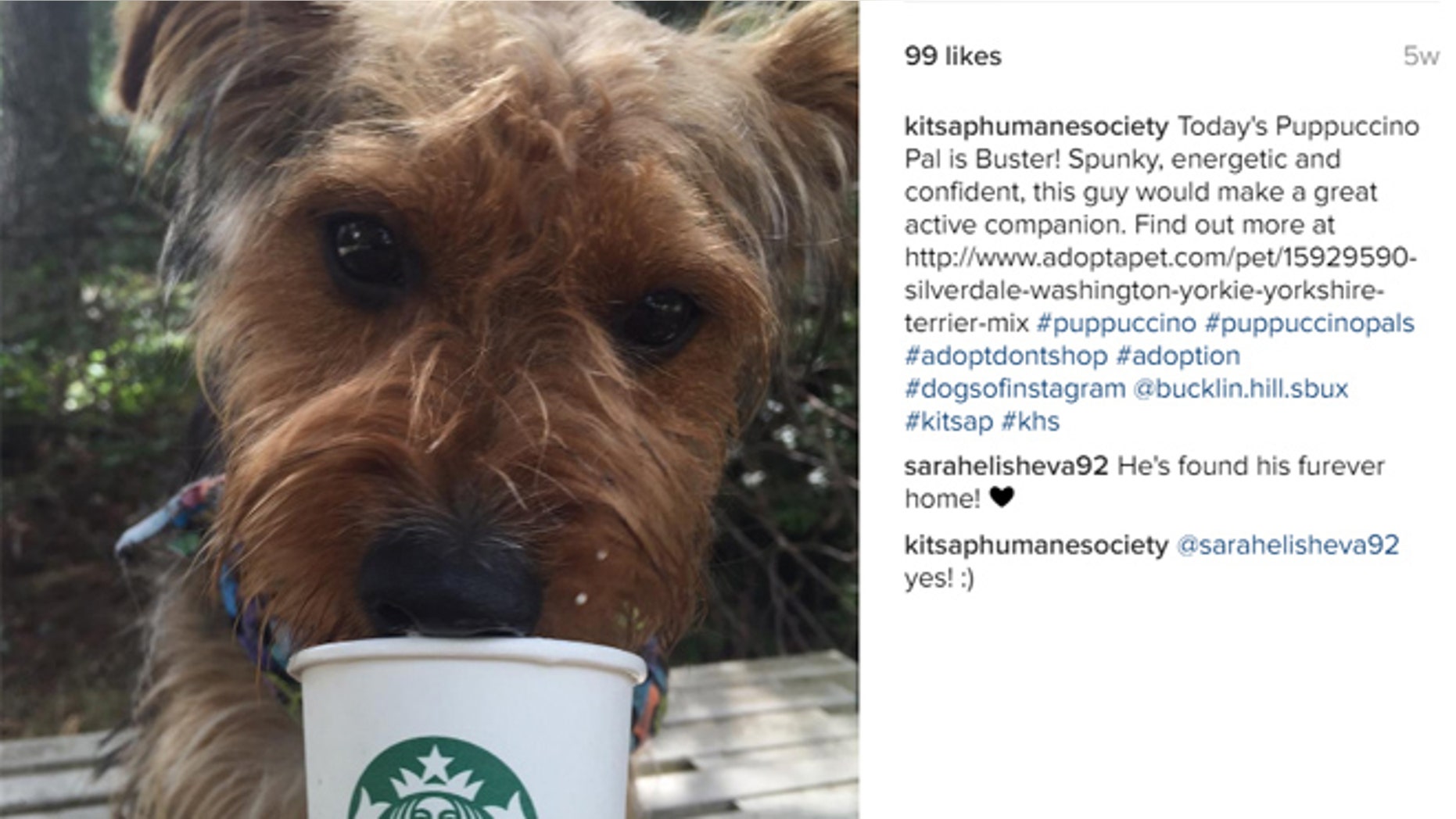 A Washington animal shelter has launched a campaign with a local Starbucks that banks on caffeine lovers opening their hearts to a fellow java fan, who happens to have four legs and a wagging tail.
Each Tuesday a volunteer takes a dog from the Kitsap Human Society to a local Starbucks in Washington for a "Puppuccino" and the chance to connect with a fellow patron. The specialty drink is on the coffee chain's "secret menu" and is a small cup filled with whipped cream.
According to thedodo.com, the chosen Starbucks store posts signs ahead of the dog's arrival to boost chances of potential adoption. The website reported that even if the visit does not end in adoption, the shelter makes sure the dog gets a treat and plenty of exposure.
The shelter also features the dog enjoying his "Puppuccino" on Instagram.