Washington boy suffers brain bleed after attempting 'Duct Tape Challenge'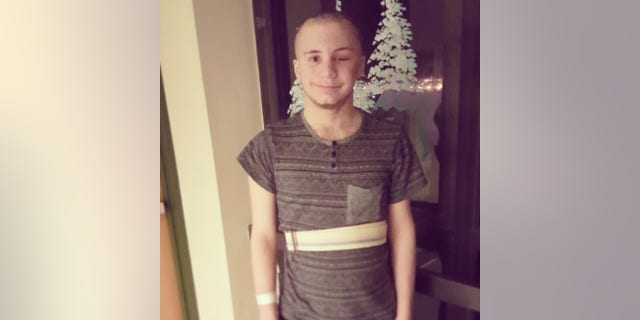 A Washington teenager is in the hospital recovering after being wrapped tightly in duct tape and trying to break himself free of the bind. Q13 Fox reported that Skylar Fish, a 14-year-old who lives in Renton, Washington, was playing "The Duct Tape Challenge," an online competition that teens across the United States are taking part in.
Sarah Fish, Skylar's mom, told the news station her son fell and hit his head on a concrete and metal window frame after his friends helped wrap his arms and legs tightly with duct tape as part of the challenge.
The fall landed Skylar in the hospital, where he was treated for a crushed eye socket and cheekbone, and underwent immediate surgery for bleeding on the brain.
"I don't know what I would do if I lost him," Fish told Q13Fox.com on Monday. "The told me over and over that … he's lucky to be alive."
Fish is sharing her family's story to raise awareness of The Duct Tape Challenge and its potential risks.
"They're just looking at what's fun, what's cool, what's going to impress their friends," Fish told the news sation. "'I can break out of this duct tape. I'm the strongest. I'm the best.' They're not thinking, 'What if I fall and hit my head?'"