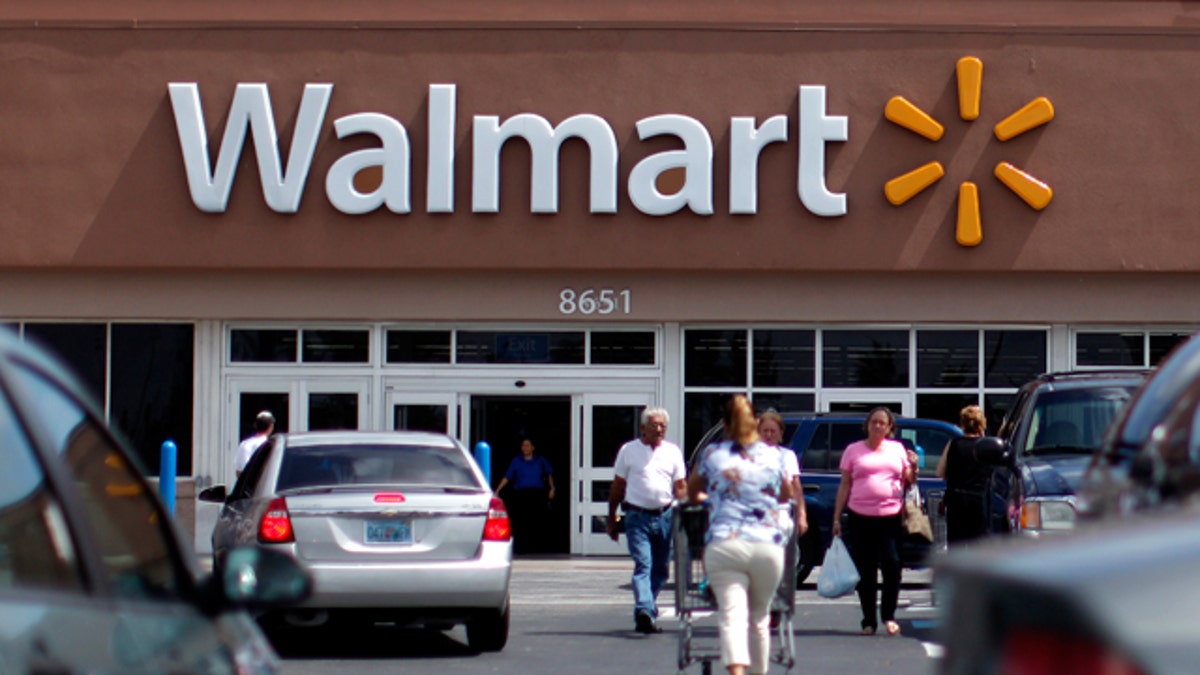 After a lengthy debate, Walmart decided that eggs are indeed healthy.
Eggs are among the foods getting a new "Great For You" icon from the world's largest retailer as it tries to convince shoppers that they can make healthy, low-cost choices when picking out food at its U.S. stores.
The icon comes just over a year after Walmart, the main U.S. arm of Wal-Mart Stores Inc, said that it would look for ways to improve the nutritional value of the food it sells and make healthier fare less expensive.
Walmart is the largest seller of food in the United States, and food accounts for more than half of the chain's annual sales, so any changes it makes in its food aisles can have a ripple effect on chains such as Kroger Co, Supervalu Inc and Safeway Inc.
To earn Walmart's stamp of approval, foods must meet specific thresholds. Fresh fruits and vegetables qualify, as do lean cuts of meat. Brown rice makes the cut, while white rice does not. Skim and 1 percent milk qualify, while 2 percent and whole milk do not.
"There are no candy bars," said Andrea Thomas, the company's senior vice president of sustainability.
The company spoke with food and nutrition experts, health organizations, government entities and others to decide on its criteria.
"We had a nice, long debate about eggs," said Thomas.
While some people felt that eggs should not be on the list because of the cholesterol they contain, she said, others argued that they are a good, low-cost source of protein. After hearing the various reasons, Walmart decided that eggs made the cut.
The U.S. Food and Drug Administration has not yet introduced a standardized seal to show foods that meet certain health criteria.
"At the point in time that there is a standardized label that comes out from the FDA then we'll be happy to make a switch," said Thomas. "At this point we feel like our customers need help right now; we don't know how long that's going to take."
At first, Walmart's green and white "Great For You" icon will appear on signs for fresh fruits and vegetables and then pop up on packages of about 20 percent to 25 percent of the company's Great Value brand food and on some of its Marketside items. Brand-name foods may also qualify for the seal.
Walmart's efforts also include lowering the amount of sodium and added sugars in some of its food. The company said it cut 15 percent of the sodium in Great Value ketchup, an average of 15 percent of the sodium in Great Value canned vegetables such as corn, green beans and carrots, and more than 70 percent of the sodium in fresh steaks, roasts and certain other cuts of beef.
Walmart also said it reduced or eliminated the price difference between more than 350 "better-for-you" items such as low-sodium lunch meat and the equivalent regular product .
First lady Michelle Obama, who was with Walmart when it unveiled its plans in January 2011, said that the new seal gives parents information they need to make healthy choices, which is "a key piece of solving childhood obesity."
Walmart, famous for its efforts to keep costs low, said it would not throw out old packaging in order to quickly bring out products with the icon. As it runs out of packaging, it will print new boxes and labels with the seal of approval.