Use of experimental drug on Americans infected with Ebola causes controversy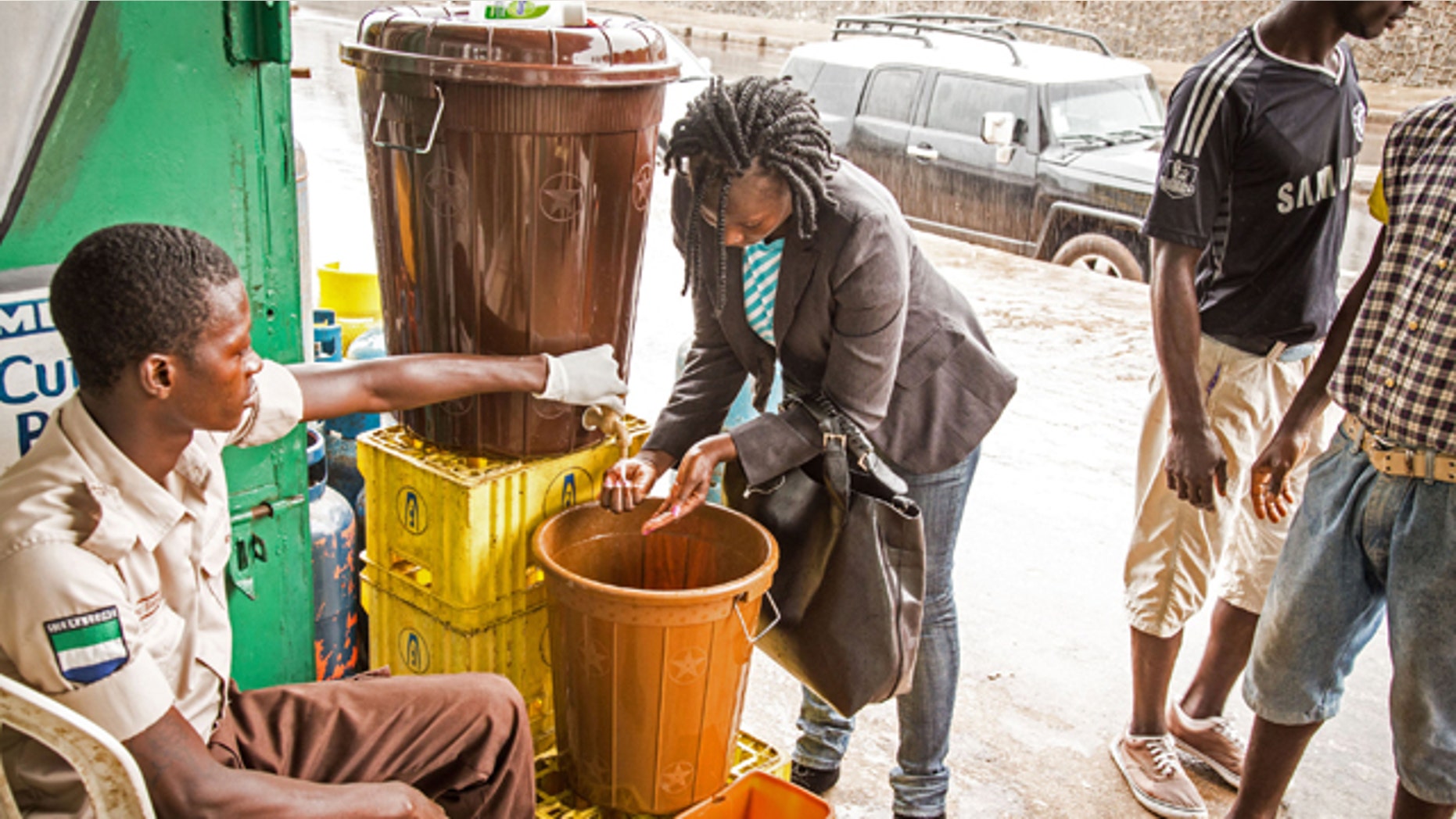 President Obama sought to head off a controversy Wednesday over the use of an experimental drug on two Americans who have been infected with the Ebola virus.
"We've got to let the science guide us," Obama said at a news conference following a three-day summit with African leaders. "I don't think all the information is in on whether this drug is helpful. What we do know is that the Ebola virus - both currently and in the past - is controllable if you have strong public health infrastructure in place.
"Let's get all the health workers that we need on the ground,"  Obama added. "Let's help to bolster the systems that they already have in place."
The drug, known as ZMapp, was used to treat Dr. Kent Brantly and Nancy Writebol while both were still in the West African country of Liberia. Liberia's Chief Medical Officer, Bernice Dahn, told The Wall Street Journal that use of the drug would have had to be approved by the Ethical Committee of the country's Ministry of Health. Dr. Dahn told the paper that she wasn't aware that the committee had approved or denied permission for the use of ZMapp, a claim echoed by other members of the Liberian government.
Liberian Assistant Health Minister Dr. Todd Nyenswah, told The Journal that families of other Ebola victims have deluged officials with requests for the drug.
"This is something that has made our job most difficult," Dr. Nyenswah said. "The population here is asking, 'You said there was no cure for Ebola, but the Americans are curing it?'"
There is no proven treatment or vaccine for Ebola, which so far has infected more than 1,700 people and killed more than 930 in West Africa in what has become the worst outbreak of this viral hemorrhagic fever.
"We don't even know if it works," stressed Dr. Anthony Fauci of the National Institutes of Health, which helped fund research that led to the drug's development.
Despite that, the latest country affected by the outbreak has expressed interest in the drug. Nigeria's health minister, Onyenbuchi Chukwu, said at a news conference that he had asked the U.S. Centers for Disease Control and Prevention about access. CDC Director Tom Frieden "conveyed there are virtually no doses available" but that basic supportive care can work, a CDC spokesman told The Associated Press Wednesday.
The controversy has grown enough for the World Health Organization to convene a meeting of medical ethicists next week to examine what it calls "the responsible thing to do" about whatever supplies eventually may become available of a medicine that's never been tested in people.
ZMapp is a cocktail of three antibodies engineered to recognize Ebola and bind to infected cells so that the immune system can kill them. People's immune systems make antibodies to fight off various diseases, and attempts to cull those antibodies — from the blood of people who survive an illness, or from animals — date back to the 19th century and early diphtheria treatment.
Fauci told AP that ZMapp's manufacturer has told the government that it would take two to three months to produce even "a modest amount." So the NIH is exploring ways to ramp up production, necessary to attempt formal testing or to consider more so-called compassionate use.
"Everybody's trying to speed things up," said Fauci, director of NIH's National Institute of Allergy and Infectious Diseases.
Meanwhile, Nigerian officials raced to to obtain isolation tents Wednesday in anticipation of more Ebola infections as they disclosed five more cases of the virus and a death in Lagos, the capital of Africa's most populous nation. Liberian president Ellen Johnson Sirleaf announced a state of emergency late Wednesday due to the rising death toll and said it may result in the suspension of some citizens' rights.
"Ignorance and poverty, as well as entrenched religious and cultural practices," Sirleaf said, "continue to exacerbate the spread of the disease."
The WHO has said that particularly in Liberia, health officials face community resistance from residents who fear going to the hospital and secretly care for ill loved ones at home, thus exposing themselves. Ebola is transmitted only through direct contact with the blood and other bodily fluids of someone who is sick.
But health care workers have to recognize the virus, too. Authorities in Nigeria have acknowledged that they didn't immediately suspect Ebola in the first known patient to travel to that country.
"The bottom line with Ebola is we know how to stop it: traditional public health," said the CDC's Frieden said Wednesday. "Finding and isolating patients, finding and educating who's been in contact with them and strict hospital infection control.
"Do those things with meticulous care and Ebola goes away,"
The Associated Press contributed to this report.