US schools introduce mental health programs to address teen cutting problem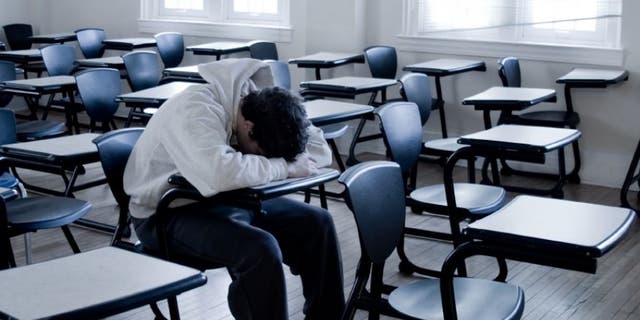 NEWYou can now listen to Fox News articles!
Schools around the country have begun offering new classes and mental-health programs to help stem a sharp rise in the number of adolescents found to be engaging in self injury, especially cutting.
School officials, from high school to elementary levels, are working with adolescent psychologists to train their mental-health staff and teachers to counsel at-risk teens and to educate all students in dealing with stressful emotions. A growing number of the programs are based on a treatment called dialectical behavior therapy, or DBT, which aims to help people regulate their emotions and teach skills for avoiding self-injury when the urge arises.
What is believed to be the first randomized, controlled study of DBT in self-injuring adolescents was published in October and showed the treatment significantly lowered the frequency of self-injury in 77 teens compared with other common therapies.
"One of the key mechanisms of action [in DBT] seems to be to give them replacement behaviors," says Alec Miller, clinical professor of psychiatry and behavioral sciences at Albert Einstein College of Medicine in New York and one of the authors of the DBT study, published in the Journal of the American Academy of Child & Adolescent Psychiatry. Dr. Miller, who with a colleague wrote a manual adapting DBT for adolescents, has consulted with a number of schools introducing DBT programs.
School mental-health staff in Ardsley, N.Y., this year led weekly individual and group therapy sessions using DBT with about 40 selected students, from elementary through high school. Other school districts in Westchester County, where Ardsley is located, have begun similar programs. In Battle Ground, Wash., Maple Grove School is testing a class for all students in 6th to 8th grades called DBT Steps-A, which aims to help prevent teens from engaging in self harm.