US researchers preparing for country's first 10 uterus transplants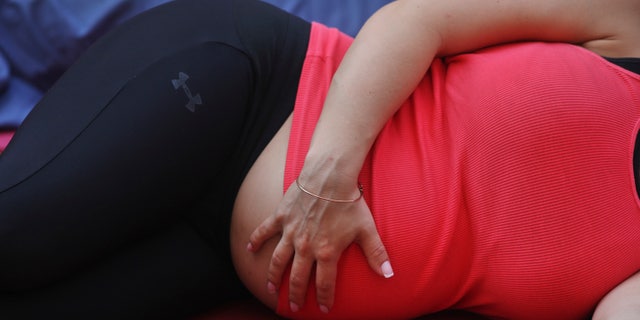 Researchers in the United States are preparing to carry out the country's first uterus transplants after doctors in Sweden became the first in the world to see success with the operation in September 2014.
The Cleveland Clinic began screening American women in September 2015 for the 10 open slots in their study, which they expect to begin within the next few months. The procedure would benefit hopeful mothers who were either born without a uterus or lost the organ due to infection or surgery. Those health outcomes result in what doctors call uterine factor infertility (UFI) and make natural pregnancy impossible. According to the Cleveland Clinic, scientists aren't sure about the prevalence of UFIs.
"Women who are coping with UFI have few existing options," Dr. Tommaso Falcone, OB-GYN and the chair of the Women's Health Institute at the Cleveland Clinic, said in a news release. "Although adoption and surrogacy provide opportunities for parenthood, both pose logistical challenges, and may not be acceptable due to personal, cultural or legal reasons."
Prohibited in many other countries, surrogacy is legal but complicated in the United States.
In Sweden, researchers at the University of Gothenberg have performed nine uterus transplants, which resulted in five successful pregnancies and four live births.
Andreas Tzakis, the lead author of the U.S. study, said the Swedish team's achievement suggests the experimental treatment is a viable option for women with UFIs. The Cleveland Clinic team is recruiting women ages 21 to 39 for their trial.
According to the Cleveland Clinic, after each of the approved U.S. study participants undergoes extensive medical and psychological screenings, they will begin in vitro fertilization (IVF). Next, doctors will retrieve and fertilize each woman's eggs with sperm in a laboratory, and then freeze the eggs. Once a proper organ donor is identified, the participant will receive the transplant within six to eight hours then allow her pelvis to heal for one year.
At that 12-month mark, doctors will implant the woman's thawed embryos one at a time until she becomes pregnant. Like any transplant patient, each participant must take an immunosuppressant to prevent organ rejection.
Amid monthly checkups and close monitoring from a high-risk obstetrics team, once the woman is pregnant, her baby will be delivered by caesarian section. She can have a maximum of two babies, after which she will undergo a hysterectomy and doctors will remove the transplanted uterus. Afterward, the woman will stop taking the immunosuppressant.
"We are proud to have received approval to move forward with this novel study," Falcoe said in the release. "It is a product of many years of research, the expertise of our medical teams and the support of our organization."