Tips for a lighter Thanksgiving feast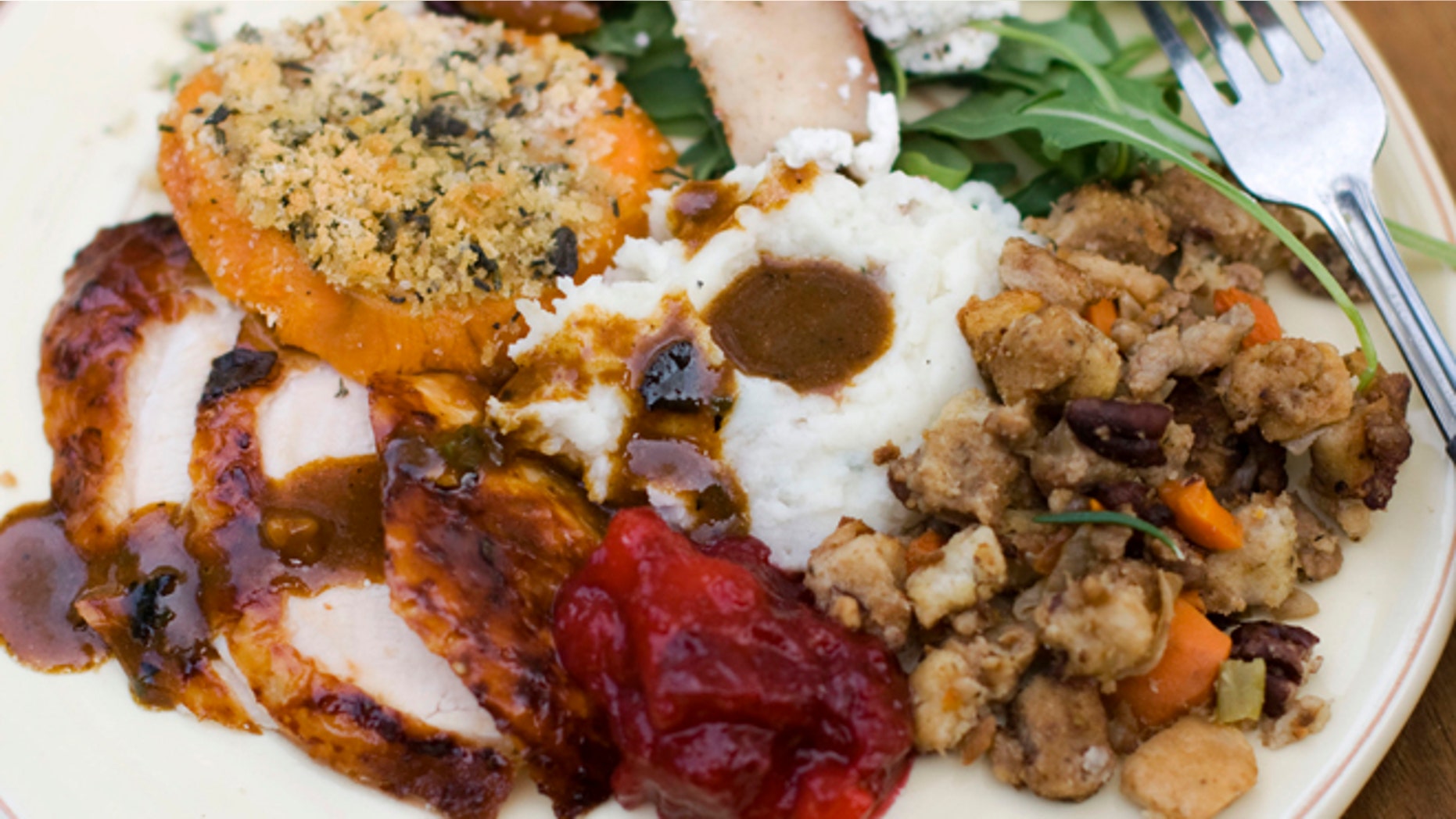 The average American consumes 4,500 calories on Thanksgiving! Here's how to enjoy your feast and save about 2000 calories:
Baked Turkey
Choose a plain bird over a self-basting one and roast it on a rack so that the fat drips away.
Stuffing
Bake stuffing inside the bird and it will absorb loads of fat. Avoid this simply by preparing your stuffing in a casserole dish.
Gravy
Refrigerate the turkey pan juices and skim off the hardened fat before making gravy and save about 56 grams of fat per cup!
Candied yams
Ditch the usual margarine and marshmallows and go with tasty low-calorie flavors, such as fruit juice, cinnamon and vanilla extract.
Green bean casserole
Get the same creamy crispy essence by cooking fresh green beans with chunks of potatoes rather than cream soup and top with sliced almonds instead of fried onion rings.
Mashed potatoes
Use skim milk, roasted garlic, and a little Parmesan cheese instead of fattening whole milk and butter. Leave the skins on the potatoes for a healthy boost of fiber.
Balance portions
Imagine your plate divided into thirds. Use the first third to fan out white meat turkey (no skin), the second third for salad and low-fat/high-fiber vegetables, and use the remaining third for starches such as sweet potatoes, stuffing and cranberry sauce.
For more tips on healthy eating, drinking and losing weight, and for delicious high fiber meal plans and recipes, check out my latest book, The Miracle Carb Diet: Make Calories and Fat Disappear – with Fiber!
Tanya Zuckerbrot MS, RD, is a registered dietitian in New York City and the author of two bestselling diet books:  The Miracle Carb Diet: Make Calories and Fat Disappear – with fiber and The F-Factor Diet. Follow Tanya on Facebook, Twitter and LinkedIn