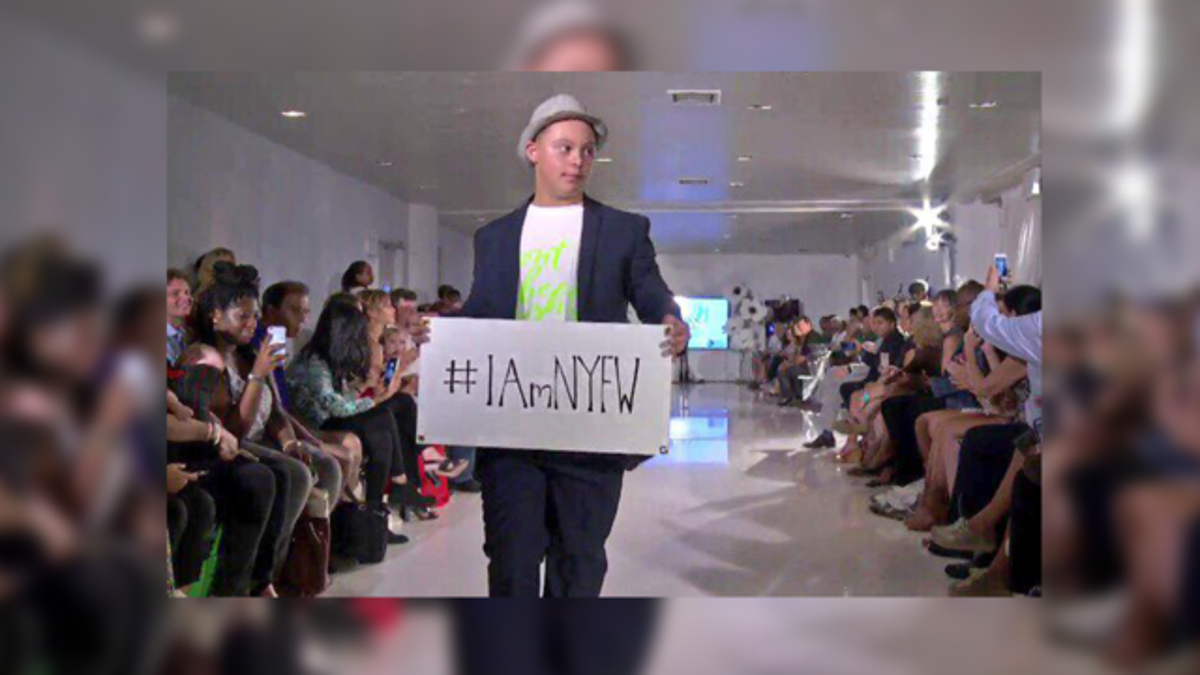 A Texas teen walked the runway for New York Fashion Week (NYFW), making history as a male model with Down syndrome participating in one of fashion's biggest weeks.
Fifteen-year-old Jude Hass, of Texas, modeled clothing for FTL Moda's children's collection on Sept. 10, Fox 4 reported. Hearing everyone clapping and cheering was exciting, he told the news channel.
"Makes me proud," he replied. "I love it."
Hass started modeling a few years ago and works with a talent agent who represents people with disabilities.
"We're getting more and more people with [Down] syndrome in the media and in view of the general public, and so it's raising awareness," Jude's mom, Rachel Wolverton, told Fox 4. "It's amazing. There's no words for that. It's just amazing."
Hass's runway debut was part of a partnership between FTL Moda Global Disability Inclusion in its fifth fashion season in a row. Both organizations are on a "mission to raise awareness about Disability Inclusion, showing the world models with disabilities deserve a place in fashion, beauty, media, marketing and advertising," according to a press release.