Girl with Down syndrome made honorary cheerleader after school reverses decision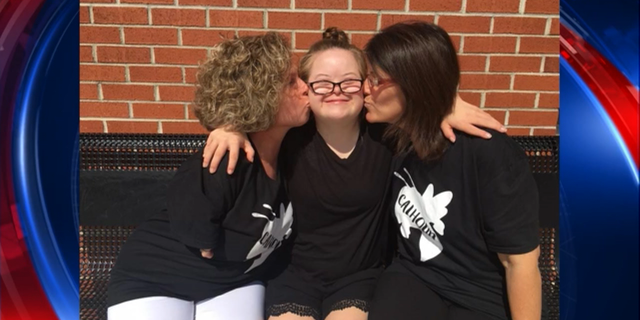 NEWYou can now listen to Fox News articles!
After practicing with the cheerleading squad all summer, Grace Key was ready to get on the field and support her high school. But the Georgia girl, who has Down syndrome, wasn't allowed on the squad, her family claimed.
Supporters created a Change.org petition, "Let Grace Cheer" that gained over 5,390 supporters, News Channel 9 reported.
"People with Down syndrome have feelings, and yesterday Grace's feelings were hurt," the petition read. "If you know how Grace was treated wrong like I do, please speak up to your school officials."
This week, Calhoun High School allowed Grace to join the cheerleading team as an honorary member. She'll be able to participate in pre-game activities and be on the field when the band and football team enter.
Key is a member of the swim team, has been in school plays and is involved with other school clubs, The Atlanta Journal-Constitution reported. She's expected to be on the sidelines for Friday night's game.