Teens, Young Men Way Over Limit on Sugary Drinks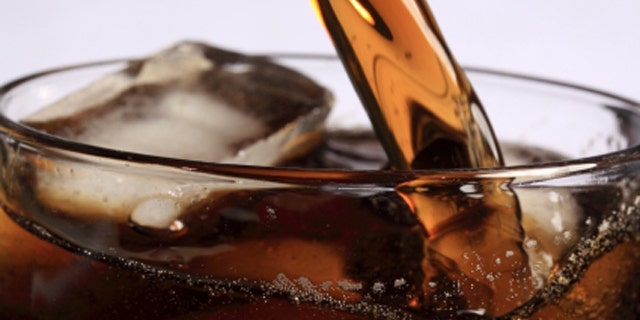 About half of the population drinks a sugar-sweetened beverage on any given day, with teens and young men consuming way more than recommended limits for staying healthy, according to new government data.
The survey results from the Centers for Disease Control and Prevention show how far consumer habits must change to help fight the nation's obesity epidemic, with nearly two-thirds of Americans either overweight or obese.
Coinciding with the data, city health departments from Los Angeles, Boston, Philadelphia, San Antonio and Seattle announced plans for a new campaign to encourage cutting down on sugary beverage consumption.
"We're concerned about sugary drinks because they are the only foods and beverages that have directly been linked to obesity ... Reducing their consumption is the perfect place to start to reduce the epidemic," said Michael Jacobson, executive director of the nonprofit Center for Science in the Public Interest (CSPI) that is spearheading the campaign.
The CSPI is working with city officials on the new campaign, along with the American Heart Association and the American Diabetes Association.
CDC researchers interviewed 17,000 Americans about their diets. The average male in the survey consumed 175 calories in a day from drinks containing added sugar, while the typical female consumed 94 calories from such drinks.
Boys aged 12 to 19 consumed 273 calories a day from sugar-sweetened drinks, or the equivalent of about two 12-ounce cans of carbonated cola -- more than any other group. Men aged 20 to 39 consumed 252 calories a day from beverages containing added sugar, the second-highest amount.
The American Heart Association recommends getting no more than 450 calories a week from sugar-sweetened beverages, or less than three cans of soda. They include sodas, fruit drinks, energy drinks, sports and sweetened bottled waters.
"This is one area that people can look to if they are trying to limit their consumption of added sugars," study author Cynthia Ogden said in an interview.
The survey also found that non-Hispanic black children and adolescents obtained 8.5 percent of their daily calories from sugar-sweetened drinks, higher than the 7.7 percent among non-Hispanic white children and teens and 7.4 percent for Mexican-American youths.
For adults 20 and over, the percentage of daily calories obtained from sugar drinks rose to 8.6 percent for non-Hispanic blacks and 8.2 for Mexican-Americans but declined to 5.3 percent for non-Hispanic whites.
The study also found that lower-income children and adults consumed more daily calories from sugar-added drinks than those with higher incomes.
The new campaign in cities, dubbed "Life's Sweeter with Fewer Sugary Drinks," aims to limit consumption to about three cans a week by 2020.
Such campaigns have attracted legal attack by leading beverage makers, who have also been resisting efforts to propose taxes on sugary drinks. New York City, which has been at the forefront of public awareness campaigns on the ills of drinking too much soda, was sued in July by the American Beverage Association (ABA).
In response to the CDC's new findings, the ABA argued that sugar-sweetened beverages are just one contributor, and at that small and declining, to Americans' poor state of health.
"Contrary to what may be implied by the introductory statement of this (CDC) data brief that reaches back 30 years, sugar-sweetened beverages are not driving health issues like obesity and diabetes," the ABA said in a statement, highlighting the declining of both sales of full-calorie drinks and U.S. consumption of added sugars.
Close to 26 million Americans have diabetes, and most have Type 2, the kind linked to poor diet and lack of exercise.
"If you wouldn't eat 22 packs of sugar, why are you drinking it?" said Dr. Jonathan Fielding, public health director in Los Angeles, highlighting the question from his city's own campaign launching next month.