Teen facing cancer relapse racing to raise $350G for crucial bone marrow transplant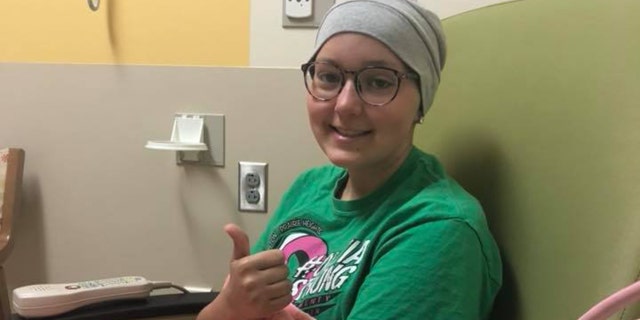 An Indiana 14-year-old has raised just under half of the $350,000 she needs to cover a bone marrow transplant that doctors say is critical to her cancer treatment.
Olivia Stoy discovered in March her cancer had relapsed and needs the transplant no later than July, WSVN.com reported.
Stoy, who has been selling bracelets and attending fundraisers in hopes of coming up with the money, was initially diagnosed with lymphoblastic lymphoma when she was 12, according to her GoFundMe page. After being treated at Riley Hospital for Children, she was declared cancer-free, but had to continue treatments to ensure it did not return.
CHILDHOOD CANCER SURVIVOR REUNITES WITH FAVORITE NURSE 30 YEARS LATER
Stoy and her supporters were devastated to learn that a lingering cold was actually the cancer's return in March, and she has resumed her chemotherapy treatment.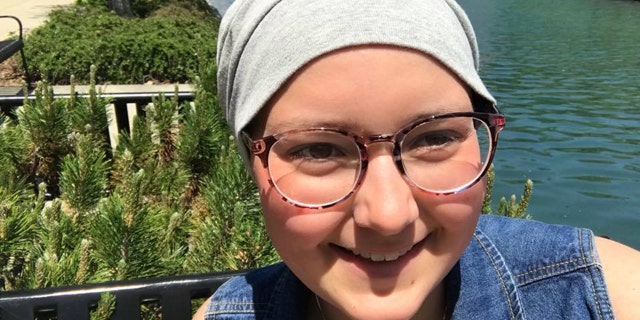 "If there's a bully at school, or they're having trouble on a test, you can help your kids with so much," Megan Stoy, the teen's mom, told WTHR. "But this is the one thing that's out of your hands."
Doctors said she would need a bone marrow transplant this time in order to be saved. Her brother was found to be a perfect match, but the family's insurance company said it will not cover the $900,000 procedure, according to Stoy's GoFundMe page.
The family negotiated the price of the procedure with the hospital, and is now racing to raise the $350,000 in time for the procedure to take place. She teamed up with designer Emily Bryan to create the "Lava Liv" bracelet that sells for $20, and is confident that she will reach her financial goal.
LASER POINTER BURNS HOLE IN BOY'S EYE
"I know that we'll reach it and I'm just so thankful for what everyone's doing," Stoy told WSVN. "I'm looking forward to just being more active and getting back to the life that I had."
Stoy hopes that once she reaches her goal, she can use leftover funds to help other kids facing similar hurdles.
"I can understand their situation and i think it would be really nice," she told WTHR. "And also I just want to give back for everything everyone has done for me already."