Surgeons remove pitchfork from man's brain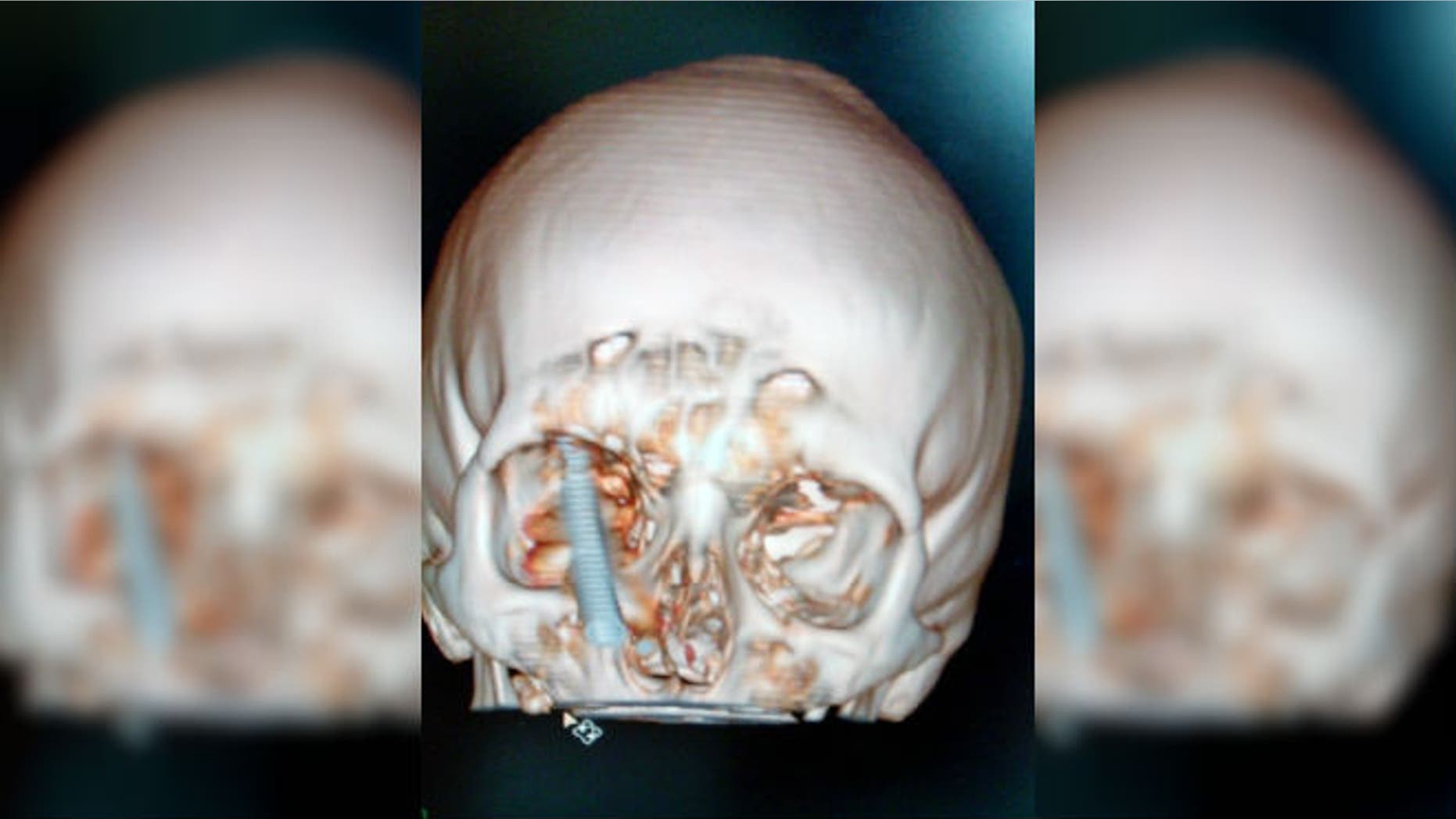 A young farmworker in Russia was feeding cows when he was suddenly pierced by a pitchfork prong, Central European News (CEN) reported.
"I was putting straw down for the cows when the pitchfork got tangled in one of the cow's horns and then it shook its head," Aleksey Startsev, 25, told CEN. "It all happened so fast I remember being shocked and shouting for help and I tried to open my eye but I couldn't. I thought I'd lost it."
The 12-inch prong, which had snapped from the pitchfork, entered through his right eye and wedged itself in his brain. Four inches of the prong pierced into his head.
An operation to remove the prong was successful and he will not have any long-term consequences, CEN reported. There are almost no visible signs of the accident.
"It was important to pull out the metal very carefully to prevent additional injuries from being caused. It was also needed to carefully clean the wound, as it was a very dirty object, to eliminate further infection," medics told local TV.