Spanish nurse with Ebola slightly better, doctors say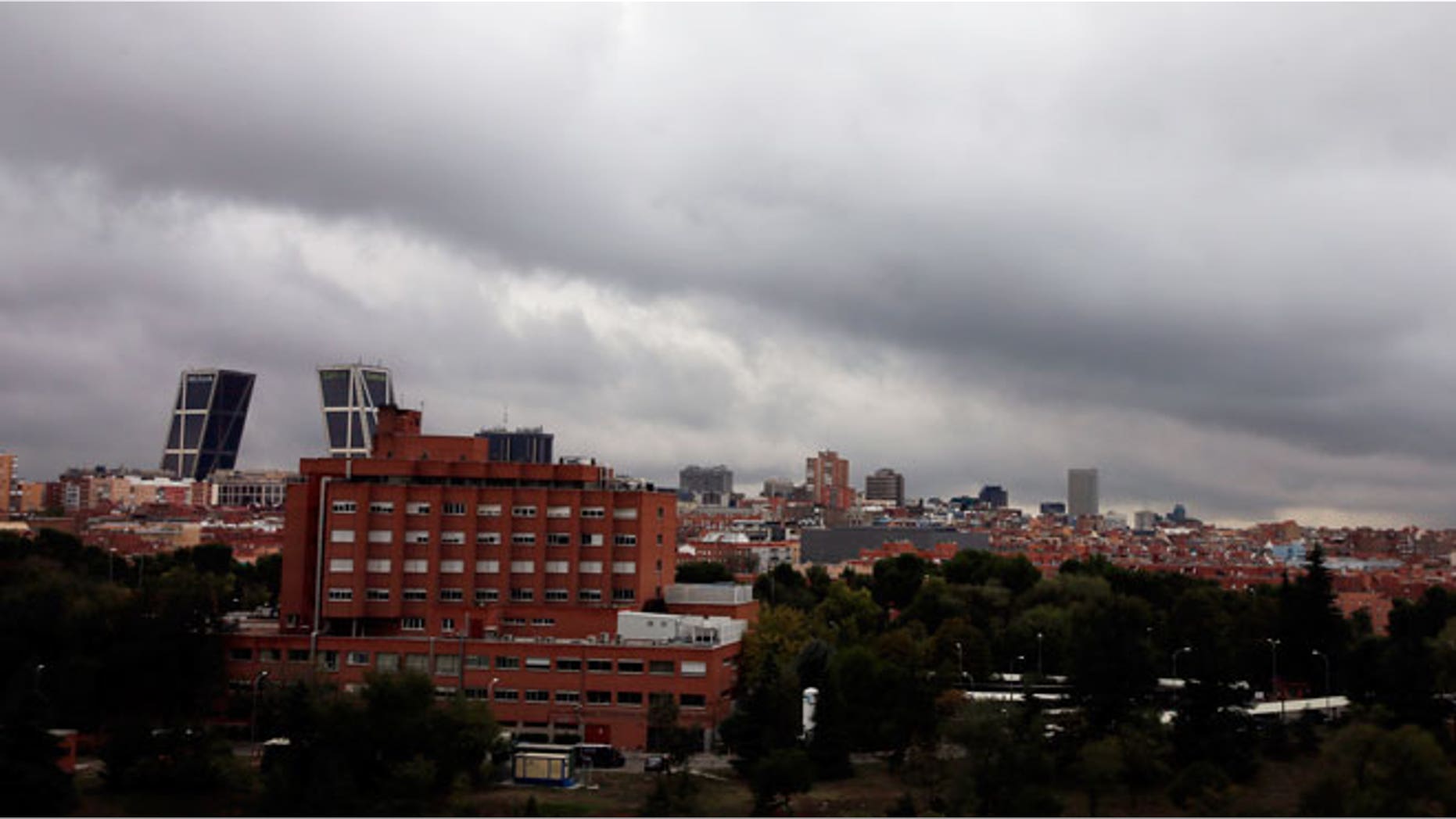 The Spanish nurse with Ebola, the first person to contract the disease outside West Africa, is slightly better, doctors said on Tuesday, and she remains the only known case in the country.
Teresa Romero's contracting of the disease in Spain sparked an outcry over how that happened in a high-security ward while the 44-year-old was treating two Ebola-infected priests who had been repatriated to Spain.
Health workers' unions have also protested about the political response to the infection and say the government has tried to pass blame for the incident onto the nurse.
One of the doctors treating Romero in the Madrid hospital where 15 others are under observation for Ebola symptoms, Mar Lago, said, "Every day that passes is in our favor."
"The only case we have in Spain is Teresa. She is the only one who can infect and that's not possible because she is isolated," she said, noting that Romero's condition remained grave.
The number of Ebola cases in West Africa will exceed 9,000 this week and the epidemic is still spreading in Guinea, Sierra Leone and Liberia, the World Health Organization says.
A group of nurses outside the Carlos III hospital on Tuesday, bearing placards saying "Everyone with Teresa", called for better systems in hospitals to prevent infection.
"We are those who have most contact with the sick, we must have an extremely specific and detailed procedure in place," 45-year-old Lola Serrano.
"She is not the one responsible for catching the disease."
Spain's Prime Minister Mariano Rajoy set up a committee on Friday, led by the deputy prime minister, to over see the handling of the crisis.
Cases in Europe and the United States have been limited so far. A U.N. medical officer who caught Ebola while working in Liberia died in the German hospital where he was being treated, the clinic said on Tuesday.
On Sunday, a U.S. health worker was confirmed as having caught the virus from a Liberian man being treated in Texas.
Britain on Tuesday began screening passengers arriving at London's Heathrow airport from West Africa for the disease.