Secrets to healthy hair at any age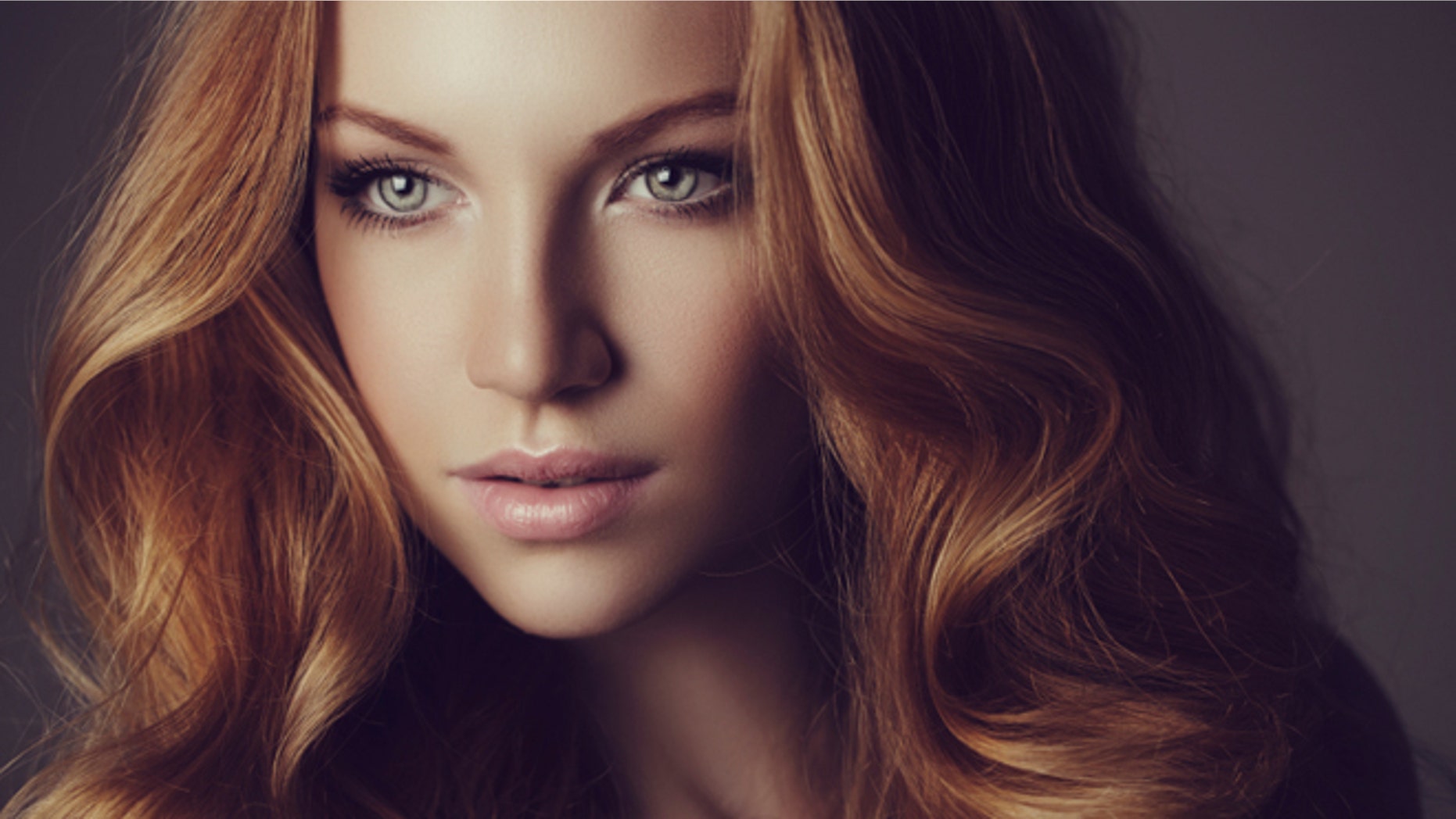 Whether she's rocking a short pixie cut or a long and shiny mane, a woman's hair can make her feel confident and sexy.  A hairstyle can exude femininity or rebellion and often completes a woman's signature look.
By far, the question I get asked the most is "What is your hair secret?" My secret? You can probably guess by now: A healthy diet with a sprinkle of good genes.
Your hair is 91 percent protein, and is made up of long chains of amino acids. It's important to eat a diet full of fatty acids, which are raw fats, and essential amino acids, which are raw proteins, to keep your hair healthy and strong. They are the building blocks that your body uses to build and restore itself.
Unfortunately, your hair and nails are the last to receive these nutrients and often get neglected. It's important to eat enough fatty acids and essential amino acids so that there is enough for every part of your body.
Hair and aging
As you get older, you'll start to see signs of aging in your hair. The color might fade to gray, the density decreases, and the texture often becomes brittle. Although you can't completely control this process, since some of it has to do with your genes, the food you eat and how you treat your hair does play a large part in keeping your hair looking youthful.
Gray hair can often start to sneak in as early as your mid-30s. The color in your hair comes from the same place as the color in your skin: melanocytes, which produce melanin.  Your hair cells produce little bits of hydrogen  peroxide—yes, the chemical that makes hair blond—which  is, in turn, broken down by the enzyme catalase. As we age, catalase production decreases and the hydrogen peroxide begins to block those pigment-producing melanocytes, making for less colored, or gray, strands.
I think aging gracefully is wonderful and beautiful, but, like you, I still want to push aging off as long as possible. Besides eating healthy, there are some tricks of the trade to help you age as naturally as possible but keep a youthful look and glow.
Coloring your hair
If you are going to color your hair, Marco Pelusi, owner of Marco Pelusi Salon in LA, recommends going with a nontoxic dye. Marco also explained that as women age, they lose pigment in both their skin and hair. As a result, many women can easily look washed out, "especially if the woman has too much gray, too many highlights or ash tones"—and that can appear to put as many as ten years on a person's face.
Many people settle on a hair color in their twenties and then stick with that through life. Marco suggests making sure you update your hair and its color every few years to complement your changing looks.
Changes in texture
After a certain age, many women notice that their hair becomes drier, and the texture often seems coarse and brittle. This is because the body's production of sebum, a naturally created lubricant of the skin and hair, slows down as you age.
Sebum production decreases by 10 percent every ten years.  You can help this process by eating a healthy diet rich in antioxidants and vitamins A, E, and C, as well as omega-3 fatty acids.
My hairdresser, Tatiana Boyko, suggests castor oil to help make hair more silky. Rub it into your roots with a drop of eucalyptus oil (which helps stimulate your scalp) and work it down the hair shaft to the ends, then sleep with your hair in a shower cap overnight. Your hair should be shining and strong in no time!
Carol Alt is the author of the three cookbooks: "Eating in the Raw," "The Raw 50" and "Easy Sexy Raw." As one of the world's first supermodels, Carol has graced the covers of more than 700 magazines, including two Sports Illustrated swimsuit issues. She is an accomplished spokeswoman, a healthy lifestyle expert and one of the raw food movement's most recognized advocates. Her newest book, "A Healthy You," was published in May 2015 from Dey Street Books and is available on her website CarolAlt.com.