Sandy forces seeing-eye dogs to give birth in dark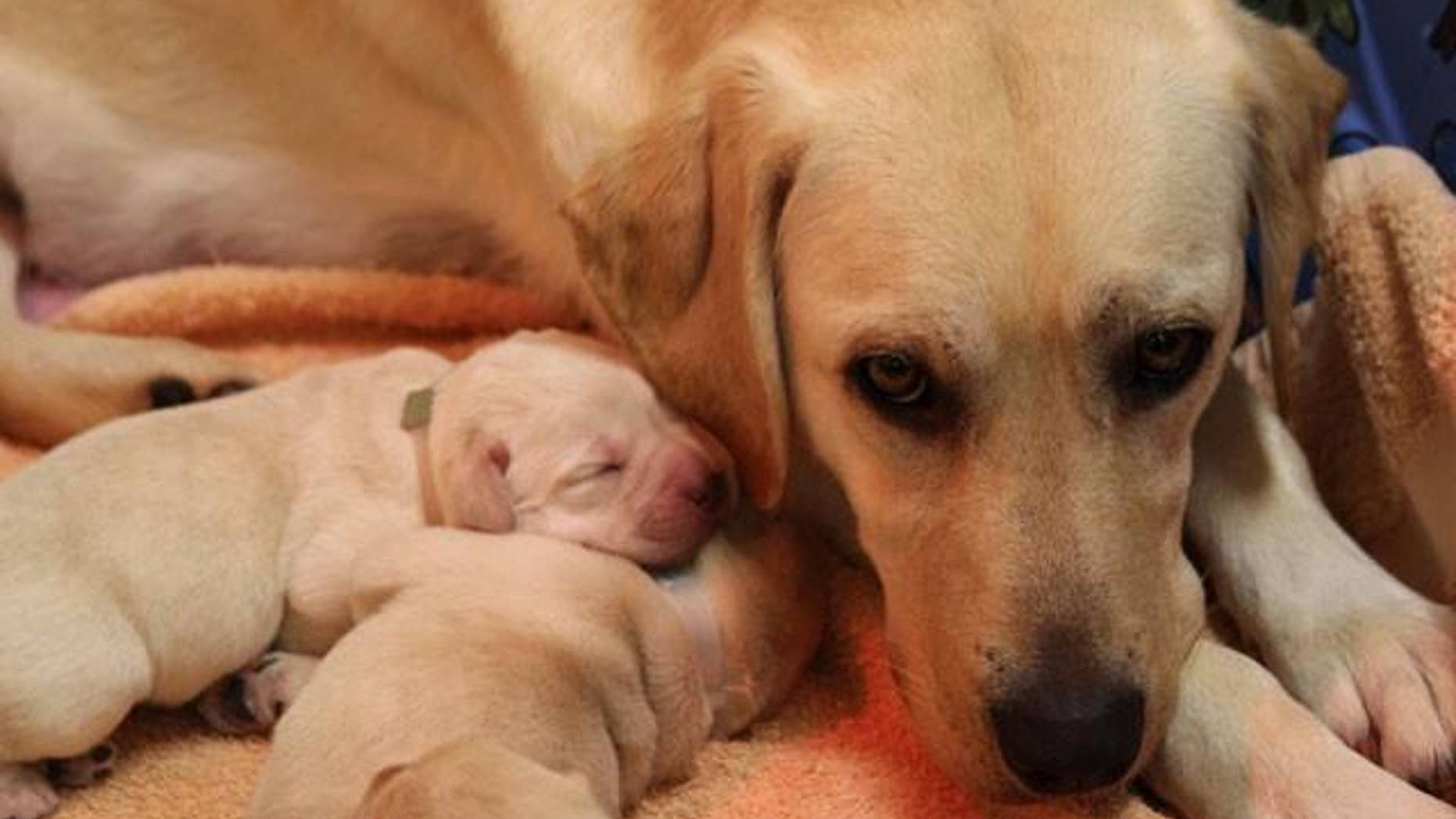 A New Jersey group that breeds seeing-eye dogs had to deliver a litter of puppies in the dark, due to power outages caused by Hurricane Sandy.
The Seeing Eye's Chester campus, has not had power since the storm.
Molly, a black Labrador retriever, delivered her litter, on Nov. 1. The staff helped with the delivery via flashlight.  She had two yellow Lab puppies and three black Lab puppies.
Then, on Nov. 3, Hettie, a yellow Lab, delivered her own litter of five healthy puppies.
The Seeing Eye's breeding station is in an area that is still without power.
The group has a backup generator, however, fuel was scarce immediately after the storm so they scheduled generators shut downs through the day to conserve fuel.
Molly went into labor during one of these scheduled shut downs.
Due to the high cost of running two facilities on generator power, The Seeing Eye's expenses are higher this month and the group is looking for donations.