Radical surgery replaces UK cancer patient's knee joint with foot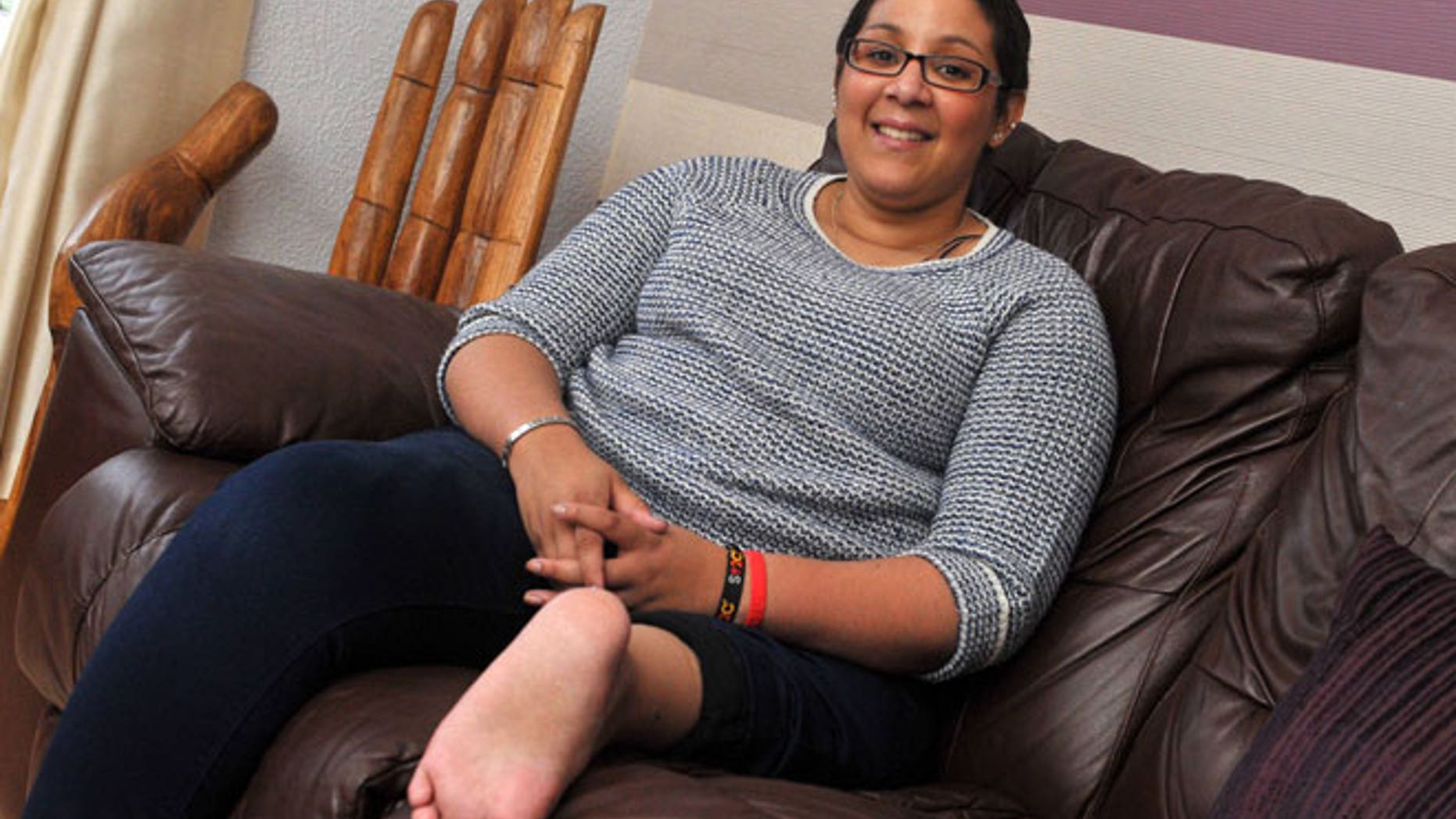 When 22-year-old Jordon Moody was diagnosed with bone cancer for the second time, doctors gave her three options: chemotherapy, whole-leg amputation, or a radical surgery that would exterminate the cancer and restore her ability to walk.
"It was so scary, especially in light of the fact that the more times you get cancer, the less likely chemotherapy is going to work," Moody, who is from the U.K., told The Telegraph. "In all honesty, you just have the fear that you are going to die. It's there in the back of your mind all the time."
Moody opted for the surgery, called rotationplasty, which involved amputating her left thigh above the knee and reattaching the bottom part of her leg to the limb, The Telegraph reported. The procedure would remove the part of her leg with osteosarcoma, and it would give her a functioning knee joint that would enable her to walk.
Doctors conduct rotationplasty when part of a limb is injured or involved with a disease, such as cancer. Typically, as was Moody's case, the ankle joint becomes the knee joint. The limb is rotated 180 degrees because the ankle flexes in the opposite direction of the knee.
Dr. Van Nes introduced the surgery in 1950 in Canada for children with congenital limb differences, The Telegraph reported.
Moody underwent the surgery at the Royal Orthopaedic Hospital in Birmingham in July and has begun adjusting to life with her new limb.
"It was definitely awkward-looking and it wasn't normal so it was still a shock when I saw it and it did take some getting used it," she told The Telegraph. "But now, it just seems totally normal to me."
Moody is waiting to be fitted for a new artificial lower limb, which will be attached to the joint created from the foot. In the interim, Moody has been using a wheelchair when she isn't walking with crutches. Her goal is to be able to walk around unaided before Christmas.
And Moody isn't stopping there. After she receives her new, final limb, she plans to pursue her lifelong dream of becoming an actress.
"It's something I still want to try," Moody said. "I'm the type of person who would rather give it a go and fail than spend my life wishing, 'if only I had tried.'"