Police officer delivers baby on side of highway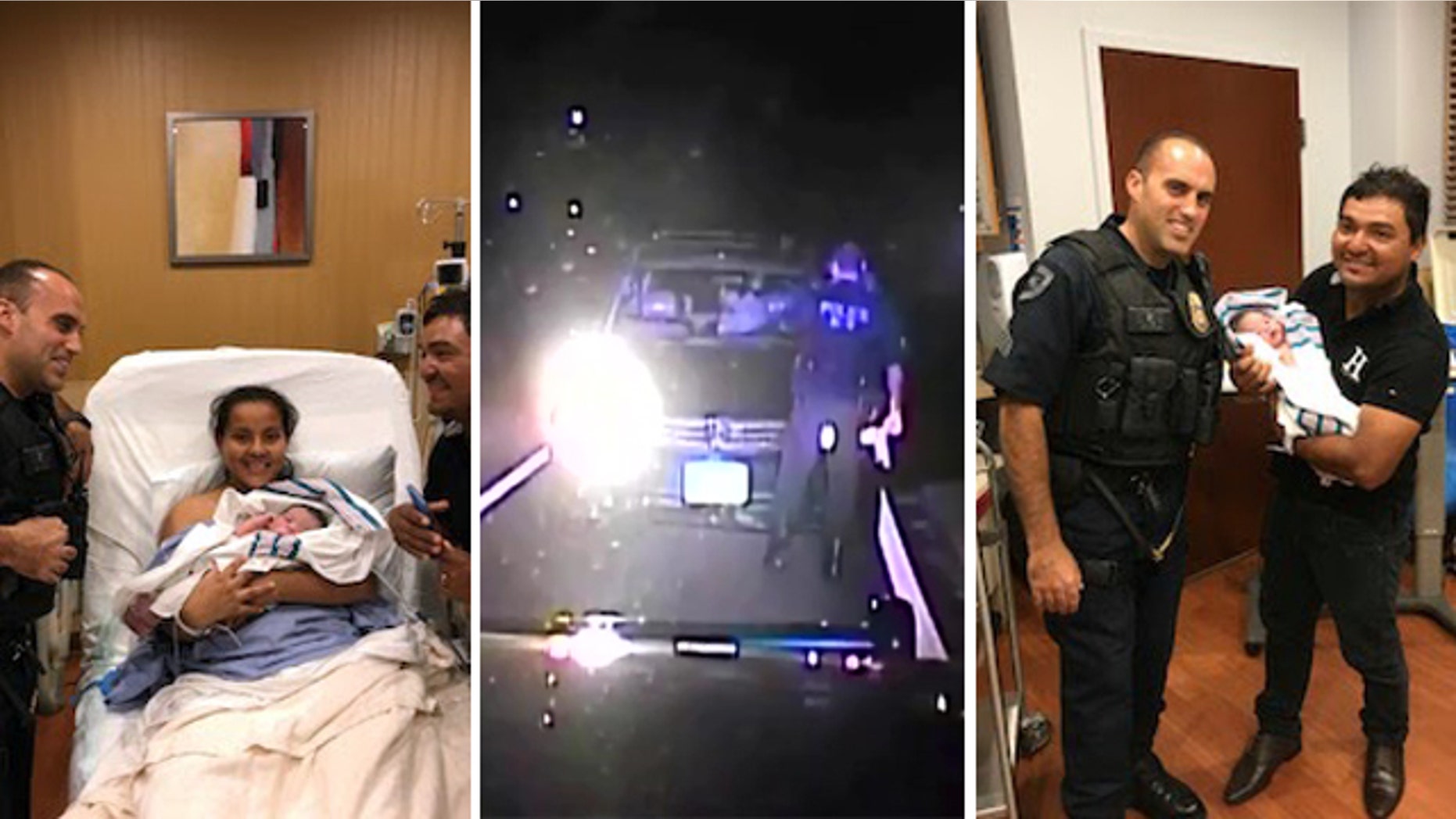 A police officer in Maryland is being credited with the safe delivery of a baby boy after the newborn's father flagged him down while en route to the hospital. Sgt. Nick Cicale, of Prince George's County Police Department, found the distressed couple along the East-West Highway in University Park, Fox 5 DC reported.
The father, who was not identified, said he was trying to get his wife to the hospital but that her labor was too far progressed. Less than five minutes after Cicale radioed to dispatch that a female was in labor, he radioed again to say "baby is out."
5 NURSES SUSPENDED AFTER OPENING BODY BAG TO VIEW DECEASED PATIENT'S GENITALS
The baby, who was named Carlos, and his unidentified mother were then taken to a nearby hospital. Cicale later visited with the family, Fox 5 DC reported.
"I am so happy I was able to help this family on this incredible night and to be the first to hold little Carols," Cicale said in a statement, according to the news outlet. "I am glad he is healthy. I will never forget that night."