Pet turtles blamed for salmonella outbreak sickening 37 people, CDC says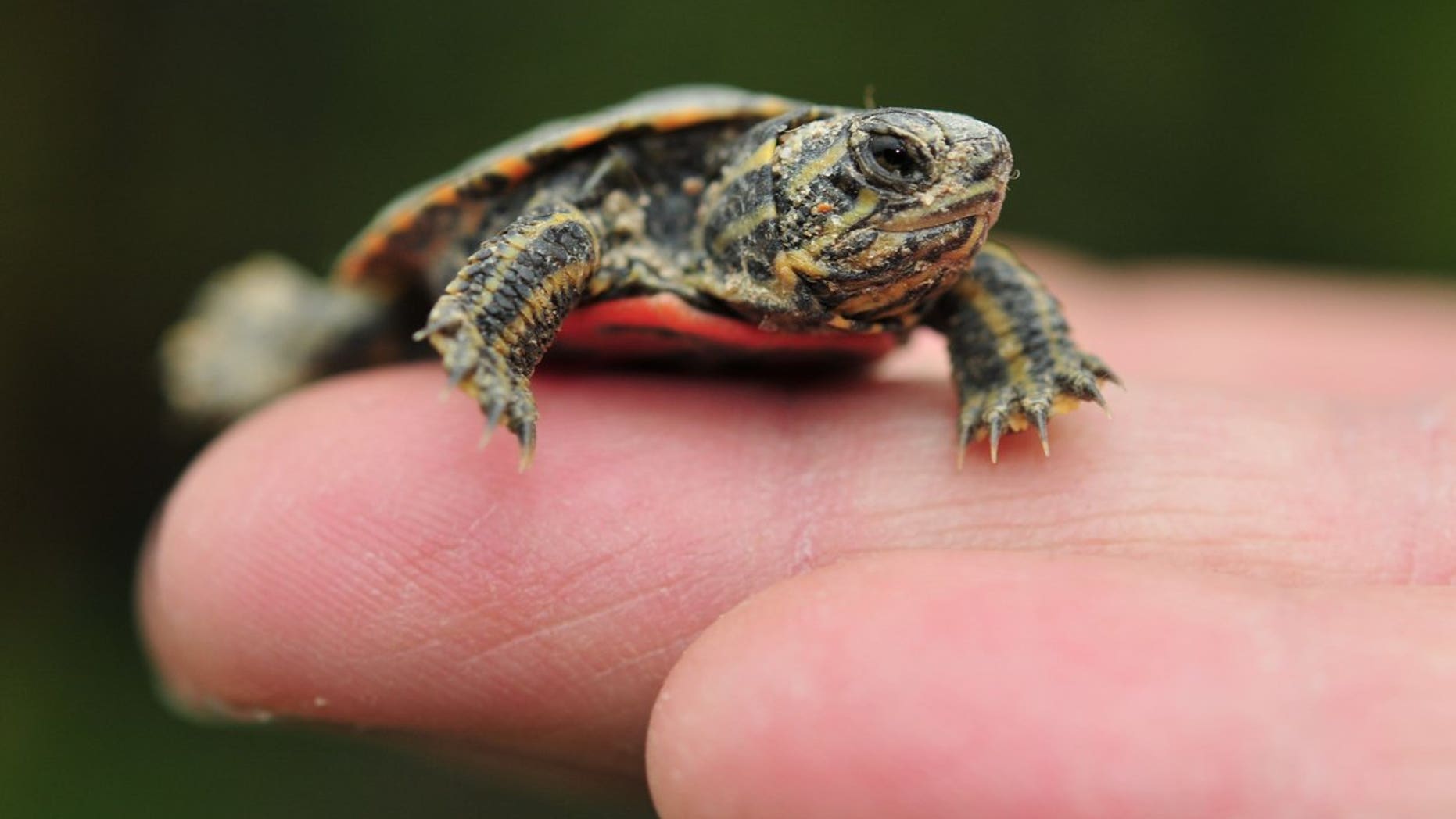 They first warned people to not kiss chickens, but health officials are now telling them not to pucker up to their pet turtles.
A nationwide salmonella outbreak linked to the reptiles has sickened 37 people in 13 states, with more cases reported in New York, the Center for Disease Control and Prevention reported on Tuesday. At least 12 of the cases involve children under the age of 5.
"This outbreak is expected to continue since consumers might be unaware of the risk of salmonella infection from small turtles. If properly cared for, turtles have a long life expectancy," the advisory said.
The first cases were reported on March 1 and at least 16 people hospitalized since the outbreak. Six people who were interviewed by health officials said they either bought the turtles from a flea market, street vendor or received them as a gift.
No deaths have been reported.
NEW CANCER TREATMENT CAN ERADICATE TUMORS, SCIENTISTS SAY
Health officials have repeatedly warned about buying and gifting small turtles found in street vendors after two massive salmonella outbreaks were linked to the animals in 2014 and 2015 that caused hundreds of people to fall ill.
In 1975, the Food and Drug Administration banned selling and distributing turtles less than four inches because they posed as a health risk. All turtles can carry the bacteria strain even if it appears to be healthy and clean, the CDC warned.