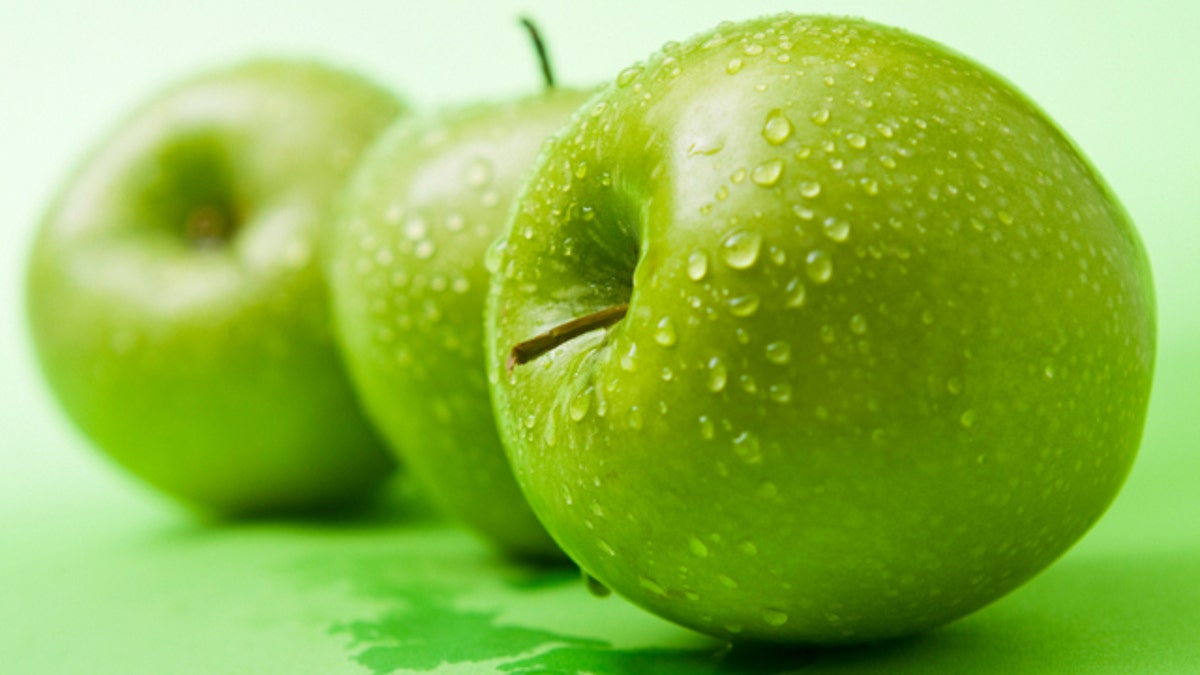 The apple industry faces a potential public-relations headache in the wake of federal testing that found pesticide residues in 98 percent of America's second-most-popular fresh fruit, the highest rate among the produce screened by the U.S. Department of Agriculture in a yearly survey.
In the vast majority of cases, residues of the 48 different pesticides the USDA found in its sampling of apples — the nation's most widely consumed fresh fruit after bananas — were within amounts that federal regulators consider safe to eat.
But the department's study has prompted the Environmental Working Group, a Washington-based consumer-advocacy group, to put conventionally raised apples at the top of its latest "Dirty Dozen" list.
That list, which identifies the fruits and vegetables the group says are the most contaminated with farm chemicals, is slated to be released Monday.
The USDA also found pesticide residue on more than 90 percent of samples of six other types of produce: grapes, strawberries, cilantro, potatoes, oranges and spinach. Before testing, laboratory workers washed the samples under cold water for 10 seconds to mimic the way consumers were expected to handle the foods at home.
The Environmental Working Group, which says it uses USDA and other government data to compile its lists, isn't advising people to stop eating those foods. "The health benefits of a diet rich in fruits and vegetables outweigh the risks of pesticide exposure," said Sonya Lunder, a senior analyst at the group.