Opioids linked with deaths other than overdoses, study says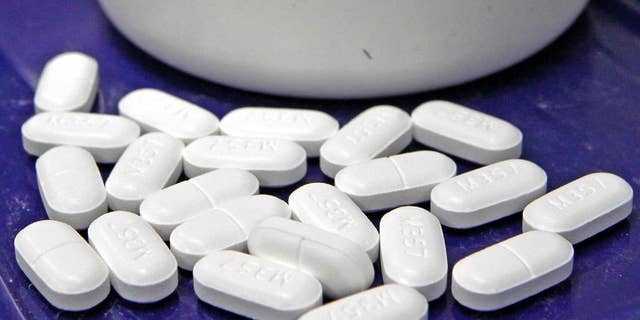 NEWYou can now listen to Fox News articles!
CHICAGO – Accidental overdoses aren't the only deadly risk from using power prescription painkillers. A new study says the drugs may also contribute to heart-related deaths and other fatalities.
The study involved patients given prescription medicines for chronic pain, including persistent backaches and arthritis. Outcomes for patients on other types of painkillers were compared with those on long-acting opioids including controlled-release oxycodone, methadone and fentanyl skin patches.
Among more than 45,000 patients, those on opioids had a 64 percent higher risk of dying within six months of starting treatment compared with the others. There were 185 deaths among opioid users, versus 87 among other patients.
The results bolster previous research linking the drugs with heart risks. The study was published Tuesday in the Journal of the American Medical Association.