North Carolina man, 90, saves wife from burning home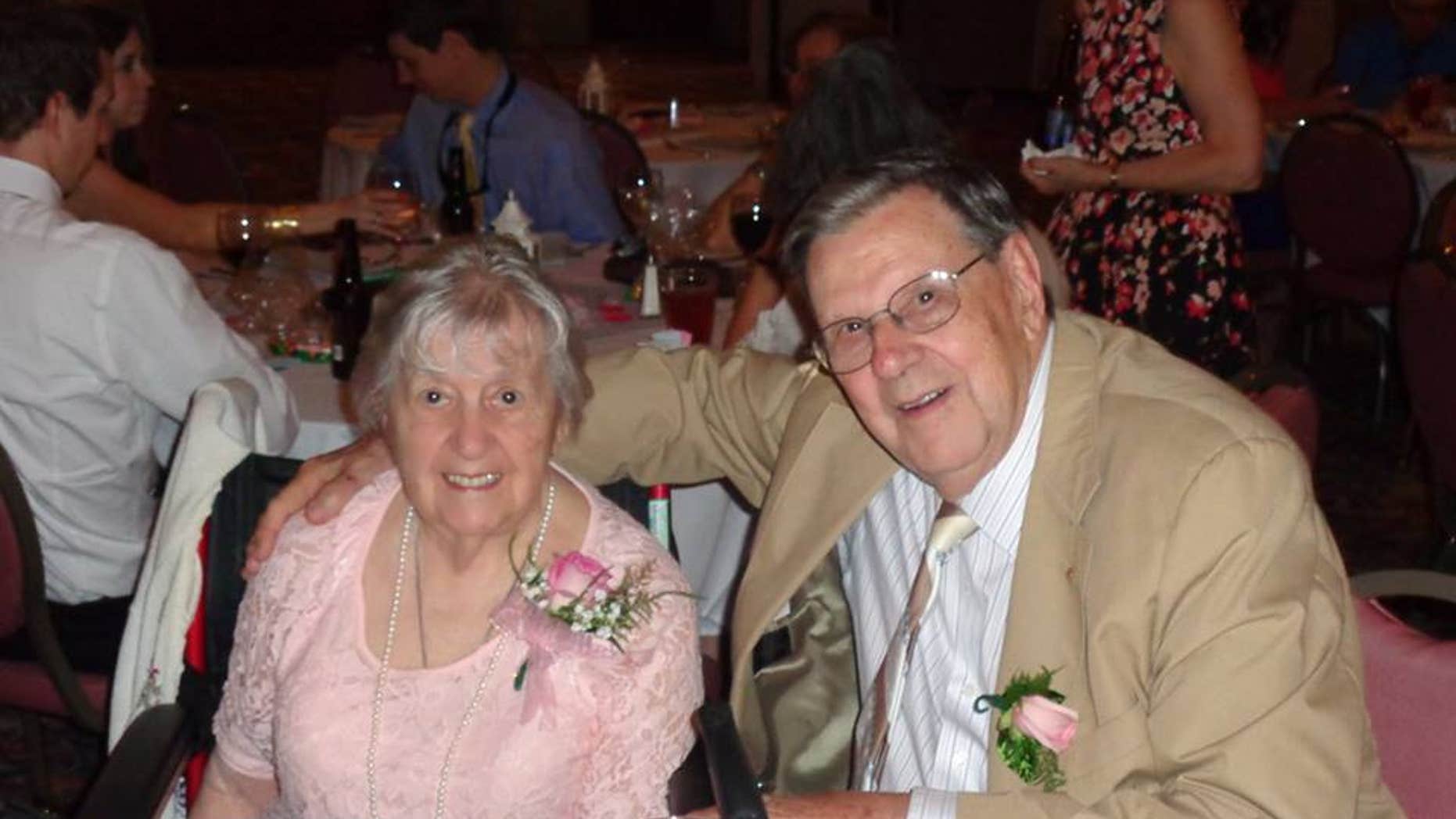 Arthur and Rosemary Schneider have stuck by each other's side for nearly 69 years—through World War II, when the couple began writing letters during Arthur's service, as well as during Rosemary's diagnoses of Parkinson's disease and dementia.
The Asheboro, North Carolina, couple's relationship recently stood another test when a lightning bolt struck their home, causing it to erupt in flames, ABC 11 reported. Arthur, who is 90, was not only able to get himself and his wife, who uses a wheelchair, out of the home, but he also ran to find help.
"I guess God gives us a little strength when we need it," Arthur told ABC11.com.
Arthur told the news station that he believed the lightning hit the power in the house, blowing it out and causing a fire.
When the lightning struck, Arthur and Rosemary were deep inside their home in their bedroom. When Arthur saw the smoke coming down the hallway from the kitchen, he wheeled his wife's wheelchair to the front porch but only up to the steps that prevented them from moving forward. Arthur then ran what ABC11.com described as the length of a football field to get help from his neighbors.
The fire destroyed half of the Schneiders' home, but the couple is doing OK.  Arthur continues to care for his wife, who can feed herself but has otherwise become reliant on her husband, their family said.
Arthur and Rosemary will be living with their daughter Bernadette Such for a while. The Schneiders will celebrate their 69th wedding anniversary in October.
"They're just two people who love each other very much," Such told ABC11.com.