No, your period doesn't sync with your roommate's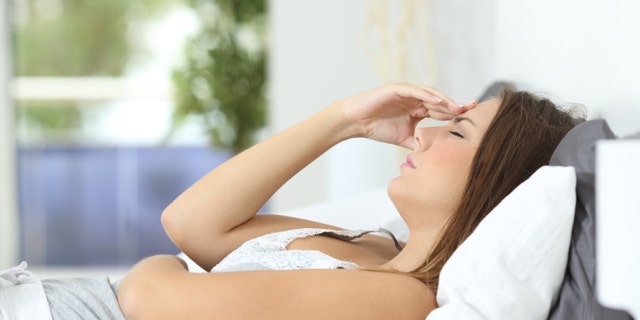 NEWYou can now listen to Fox News articles!
Sorry, ladies, but your roommate, sister, or female partner doesn't have an "alpha uterus" that's causing your menstrual cycle to align with hers. That's per a new study by period-tracking app Clue, which joined with University of Oxford scientists to determine if there was any truth to women's periods syncing up if they spend a lot of time together, including living together, Live Science reports.
The researchers tapped 360 pairs of women who knew each other well, lived in the same city, and used Clue; about 120 of those pairs actually lived together.
After following three consecutive menstrual cycles for all of the women, the scientists found that the sync-up story didn't pan out: Of the 360 pairs, 273 pairs actually saw a bigger gap between the start date of their cycles at the study's end compared to the beginning.
Only 79 pairs saw their cycle start dates come closer together. And the cycles of the pairs who lived together didn't fall into line more than those who lived apart: Of pairs with diverging cycles, 37% lived together, while of those whose start dates converged, only 24% lived together.
The idea of this syncing seems to have first been studied in 1971 (although that study was later slammed for its methodology), but multiple studies since haven't been able to prove it.
So why do so many women in close proximity insist that it happens? Clue data scientist Marija Vlajic tells the Guardian this belief may simply be a result of "information bias," with "our brains looking for patterns." Vlajic adds that it's also "powerful" to think you're sharing this monthly happening with other women.
"It feeds into a feeling of connection, support, and sisterhood," she notes. (An Arkansas mother and daughter definitely shared a menstruation-themed bonding session.)
This article originally appeared on Newser: Busted: Longtime Myth About Women's Periods