New York City man dies weeks after hospice wedding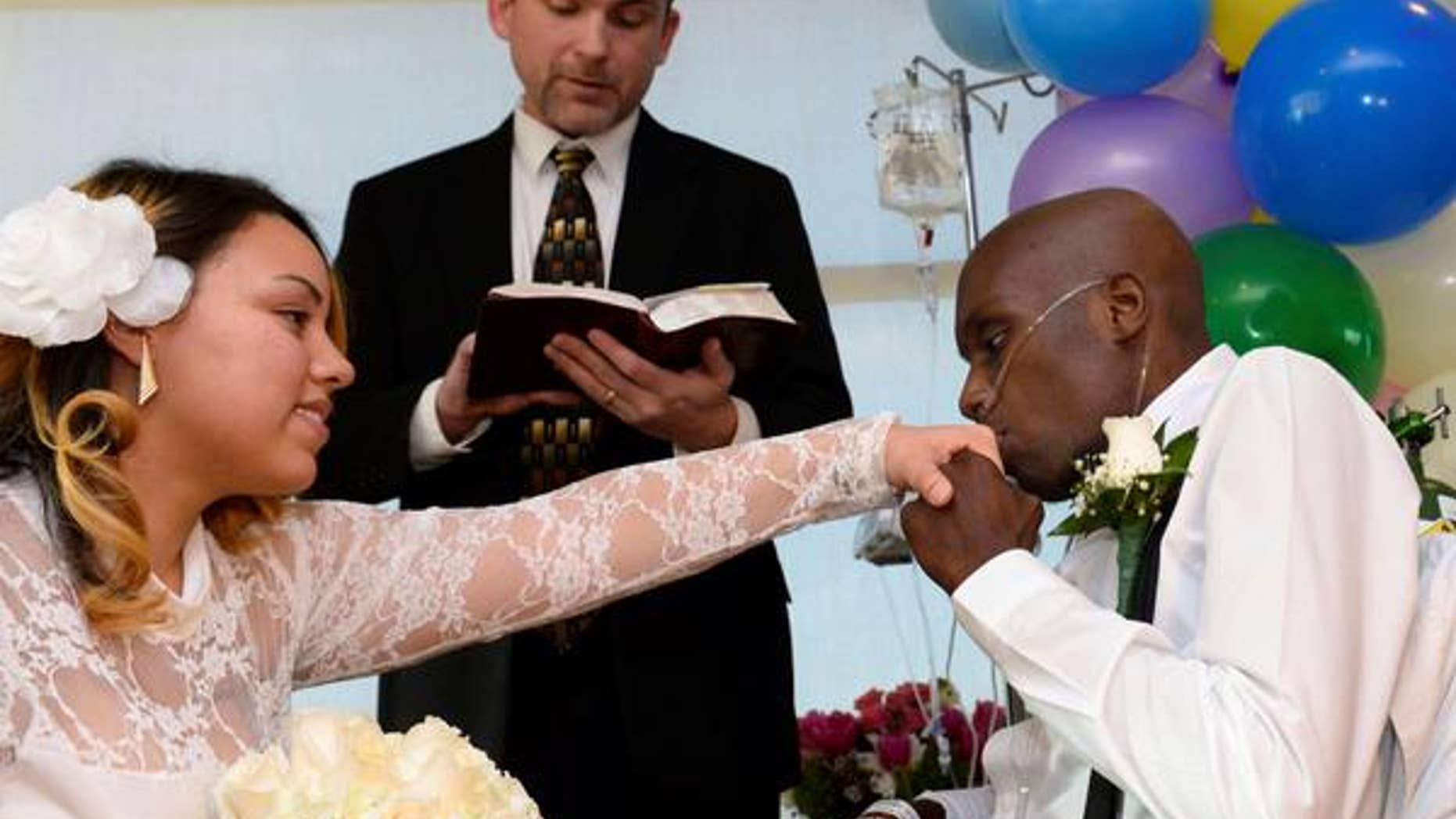 A 26-year-old man with a rare form of cancer has died less than two months after marrying his longtime girlfriend at a New York City hospice.
Officials at MJHS say Christopher Robinson died Friday holding the hand of his wife, Terry.
The couple's Jan. 15 wedding fulfilled Robinson's wish to spend his last days married to the woman who had stood by his side. A city clerk brought the licensing paperwork to Robinson and staffers at the hospice in Brooklyn got decorations, a cake and a musician.
Robinson was diagnosed last summer with a rare form of renal cancer and given a few months to live.
Hospice officials say Robinson's family members feel strengthened by the support they have received.