More Surgeries, Costs After CT Angiography, Study Says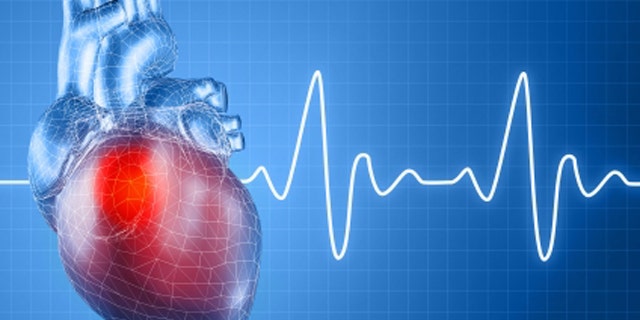 Patients who had a CT scan to check for build-up in the arteries around the heart had more surgeries, and more costly medical care, than those who had their hearts checked with basic stress tests, in a new study.
While researchers couldn't tell if those extra costly procedures were really called for, they said the findings suggest that doctors may detect small changes in the arteries on CT scans that lead them to do more invasive, potentially unnecessary, surgeries.
So-called CT angiography was developed as an alternative to coronary angiography, which requires doctors to thread a catheter through the blood vessels to check for blockages in patients with signs of heart disease.
"It's a promising technology that allows one to avoid the invasiveness of (coronary angiography)," said Colonel Patrick O'Malley, of the Uniformed Services University in Bethesda, Maryland, who wasn't involved in the new study.
"The trouble with that, though, is because it's noninvasive, it tends to get utilized inappropriately," he added.
"The proper utility of this test is in somebody who is symptomatic that you think needs a coronary angiography, but you want to avoid the risk of it, so you want to rule out any clinically significant (artery blockage). All too often they're happening in even asymptomatic folks," O'Malley, who has studied heart imaging, told Reuters Health.
For the current study, researchers from Stanford University in California looked back at records of Medicare beneficiaries who had non-invasive tests for coronary artery disease in 2005 through 2008, including more than 280,000 older adults. Those included CT angiographies and stress tests done with echocardiography (ECG).
Over the six months after patients had those tests to check heart function, the researchers tracked any other heart-related procedures they underwent, as well as the total cost of their medical care.
Only about three percent of patients, or close to 9,000, had a CT test to begin with. But those patients were more likely than people getting any other type of stress test to later have a number of more invasive tests and procedures, including cardiac catheterization, stenting and bypass graft surgery.
For example, close to eight percent of patients had a stent inserted in their arteries after a CT angiography, compared to between two and three percent after stress tests.
A similar number of patients getting each type of test, around one percent, died over the six months after the test.
Total medical spending related to heart care over those six months was almost twice as high in patients who'd had CT scans, at about $15,000, than in those who'd been given stress tests (about $8,000).
"The thing that worries me... is that it's associated with a higher incidence of percutaneous coronary intervention, and it's also associated with a higher (incidence of) bypass surgery, that's really disturbing," O'Malley said, noting that there's evidence that both of those heart procedures are also done too frequently in the U.S.
When doctors see build-up in the arteries on a CT scan, even if it might not lead to any heart problems, "the reflex is to stent it," he added.
CT angiography "is a very sensitive test, meaning that you'll see an abnormality if it's there... but sometimes you'll see something and it will turn out on an angiography that it's not really a clinically important problem," said Dr. Mark Hlatky, who worked on the study.
Especially with older Medicare patients, he told Reuters Health, "It's pretty unlikely that somebody at that age has totally normal arteries."
Hlatky said he suspects that at least some of the extra tests and procedures were ordered by doctors to "sort out" those small abnormalities.
Still, he added, "our study was too short to really know whether that's really good for patients in the long run or not." He and his colleagues couldn't tell, for instance, if use of CT scans, and subsequent heart procedures, led to better health or quality of life for patients years later.
Current guidelines, his team wrote in the Journal of the American Medical Association, call for a stress test for most patients, with angiography reserved for those whose stress test indicates problems or who have signs of higher heart risks.
The findings were also presented this week at the American Heart Association Scientific Sessions in Orlando, Florida.
Patients, O'Malley said, need to be aware that CT angiography, even though it's non-invasive, isn't a risk-free procedure. "Indeed, it's not harmless," he said. People "need to be mindful that there's radiation associated with it. Now it seems like there's unappreciated risk that it may lead to unnecessary interventions down the road."