Misperception about skin cancer prominent among minority groups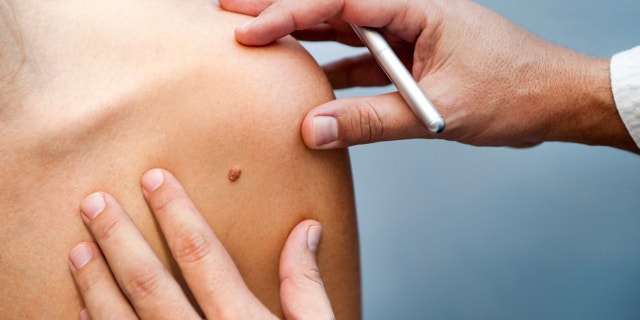 NEWYou can now listen to Fox News articles!
Uninsured, immigrant and minority communities in the United States may not be as aware of skin cancer as they should be, a recent study suggests.
At a medical clinic in southern Florida, researchers surveyed members of these communities and found that nearly 25 percent had never heard of skin cancer, or melanoma, the deadliest form of skin cancer, and almost 21 percent believed - incorrectly - that dark skinned people were immune to the disease.
"The findings confirm that minority patients don't understand the risk and that they're misinformed," said Dr. Elizabeth Quigley, a dermatologist at Memorial Sloan Kettering Cancer Center in New York, who was not involved with the study.
The risk of skin cancer is certainly much higher for whites than for people of color. According to the Centers for Disease Control and Prevention, out of every 100,000 people in the U.S. in 2013, about 30 white people developed skin cancer, compared to about 5 Hispanics and roughly 1 or 2 blacks and Asians.
But while people with lighter complexions are more prone to skin cancer, the American Academy of Dermatology warns that when it's diagnosed in patients with skin of color, it tends to be more advanced.
"They don't know that they have it, so they aren't checking for it," said Quigley.
What's missing are skin cancer education programs geared for people who don't speak English or who are illiterate, said lead author Dr. John Strasswimmer, a dermatologist who works at the Caridad Center in Boynton Beach, Florida and teaches at the University of Miami.
"Any of the brochures we have in our dermatology offices, or skin cancer information we give out to patients, is written for people who tend to be lighter skinned and more educated," Strasswimmer told Reuters Health by phone.
Strasswimmer and colleagues collected surveys in 2015 and 2016 from 206 participants. Most were women, on average in their 40s, and largely from Central America, Mexico, South America and the Caribbean. Most had not gone to college.
About 16 percent had ever asked a doctor about a suspicious spot on their skin, and almost 60 percent rarely or never checked their skin for spots, according to the findings published in JAMA Dermatology.
About 75 percent of respondents fell into the "low or inconsistent" category for sun safe behaviors such as wearing a hat or long sleeves, or using sunscreen.
Increased sunscreen use correlated with higher education.
Most common reasons for not protecting the skin included "it's too hot," "it's inconvenient," and "I don't have sunscreen, hat and/or long-sleeved shirt."
There was no connection between participants' skin color and their knowledge of skin cancer.
Nearly 90 percent of adults expressed a strong desire to learn more about skin cancer, however, which Strasswimmer finds encouraging.
"Even though there's a lack of awareness, there's a thirst for knowledge," he said.
Another study published in the same issue of the journal, found similar results among American Indian adults in rural New Mexico. Mary Logue and colleagues at the University of New Mexico in Albuquerque asked 429 American Indian and non-Hispanic white adults how often they wore sunscreen or practiced other sun-safe behaviors.
American Indian respondents were less likely to practice sun safe behaviors than their white counterparts.
"Although (skin cancer is) less common in American Indians, it can be deadly for them too," said Strasswimmer. "That's why education outreach is so important."
Quigley pointed out that the research is helping to define an unmet need.
"Everyone is at risk for skin cancer," she said. It's important that people check their skin once a month for new or changing spots on the skin."