Marta Montenegro: 24 Simple and Delicious Ingredient Swaps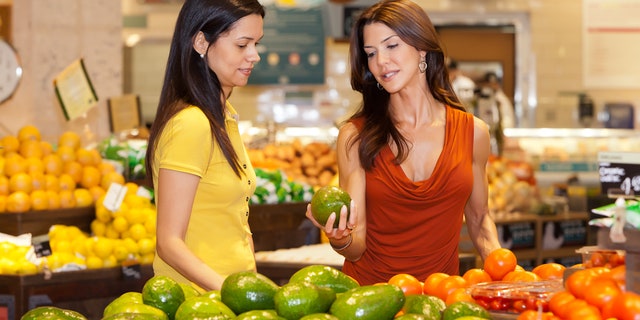 Many restaurants enhance their chili recipes with cheese, pasta, fried beans and rice. The result can be over 400 calories or more, with over 60 percent coming from fat. However, by doing some swaps you can shave off over 150 calories, more than 80 percent of total fat while boosting important vitamins and minerals. Below are easy to apply tips from Jackie Newgent, registered nutrition and chef, on how to trim calories, fat, sugar and sodium while increasing fiber, lean protein and other nutrients.
Meats
1. For burger: Mix whole grains, like oats, bulgur wheat and whole wheat breadcrumbs into your ground beef patties. Boost flavor with herbs and spices.
2. For sandwiches: Replace meat with grilled mushrooms.
3. For entrée (roast): Roast eggplant instead of beef or pork. Try whole roasted baby eggplant.
4. For entrée (steak): Flavorfully marinate and grill tofu cut into steak-like slices.
5. For pizza topping: Add sun-dried tomatoes in place of pepperoni.
Soups
1. Start with a richly-flavored low-sodium vegetable broth.
2. Puree in white beans or potatoes for velvety creaminess without the cream.
3. Use various whole grains, such as quinoa, barley, and teff, to provide body to a soup.
Dressings
1. Unsweetened tea, like jasmine green tea, or vegetable broth can replace some of the oil in vinaigrette.
2. Obtain creaminess by pureeing with tahini, fruit like avocado or pear, or silken tofu.
3. Use high-flavored oil, such as toasted sesame oil, so you can use less without losing flavor.
4. Boost vinaigrettes with shallots and/or cucumber.
Sauces
1. Try a spiced fruit salsa or chutney, like mango chutney, in place of gravy or rich sauces.
2. For Alfredo or other cream sauce: Use a combination of white beans, vegetable broth and heavy cream instead of straight heavy cream.
3. Create a more delicious and lower calorie evaporated milk alternative by combining almond milk and plain fat-free Greek yogurt.
Baking (cakes, flans, pies, among others)
1. Add apple butter or mashed fruit, like banana, in place of some fat and sugar.
2. Add a combination of silken tofu and pureed no-salt-added black beans in place of some fat/eggs in brownies.
3. Use whole wheat or spelt phyllo dough for flaky crusts.
Marta Montenegro is an exercise physiologist, certified strength and conditioning coach and master trainer, who teaches as an adjunct professor at Florida International University. Marta has developed her own system of exercises used by professional athletes. Her personal website, martamontenegro.com, combines fitness, nutrition and health tips, exercise routines, recipes and the latest news to help you change your life but not your lifestyle. She was the founder of nationally awarded SOBeFiT magazine and the fitness DVD series Montenegro Method.
Follow us on twitter.com/foxnewslatino
Like us at facebook.com/foxnewslatino