Marine surprises mom preparing for chemotherapy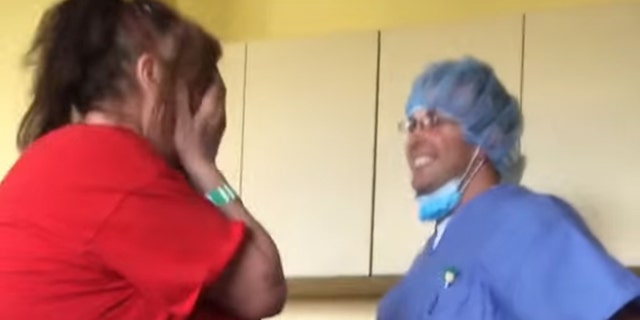 An Ohio mother was preparing for chemotherapy with six of her seven children by her side when her Marine son disguised as a special doctor came in to help counsel her for the appointment. Mary Glasure, who was diagnosed with breast cancer two weeks ago, burst into tears when she realized the doctor was her son, PIX11 reported.
"I was hoping he would come home," Glasure told CBS News. "I wanted him to be here in person."
Her son, Marine Cpl. Corey Hoffmaster hadn't been home in more than two years, but when he heard his mother was preparing for chemotherapy he was able to obtain leave for 10 days to stay by her side.
The emotional reunion was caught on video.
"We were all in tears; it was pretty amazing," Cody Glasure, Hoffmaster's brother, told CBS News.