Kansas mom warns of hot temperatures after teen son with autism dies of heat exhaustion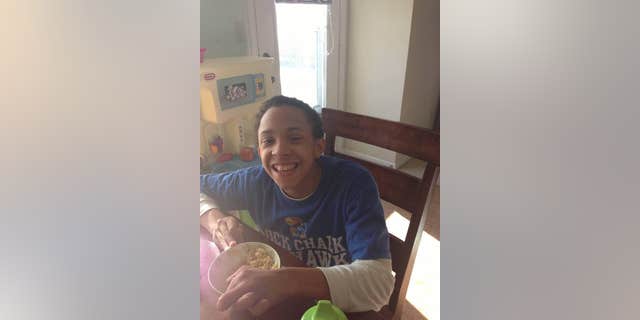 A teenage boy with autism in Lawrence, Kansas died last week from heat exhaustion, his mother said. Now, she's warning others about the dangers of the scorching summer temperatures.
"He found so much joy in the small things. He had such a big smile," Rachel Mikel told Fox News about her son, Elijah, who had non-verbal autism.
On July 11, Elijah and his caregiver took a walk on a nature trail near Clinton Lake in Lawrence. But just roughly 15 minutes after being outside — when the heat index reached nearly 110 degrees, FOX4 reported — Elijah's caretaker could tell something was wrong.
The teen sat down and refused to get back up. His caretaker immediately called Elijah's parents, who then rushed to the lake to meet their son.
Mikel was first to arrive, realizing as soon as she saw her son he was ill.
Elijah was "sitting on ground and propped up against the tree. He was slumped over and his eyes were rolled back into his head," Mikel recalled.
"My heart stopped," she added.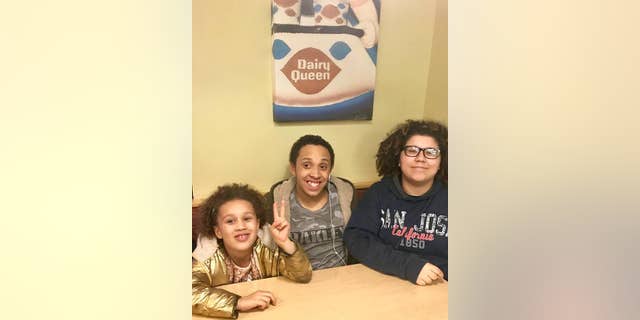 Mikel's husband, a nurse, arrived soon after.
TEXAS TEEN WITH AUTISM RECEIVES PERFECT SCORE ON STANDARDIZED MATH TEST
"He screamed when he saw him," Mikel said of her husband's reaction. "When he lost it I knew it was bad."
An ambulance was quickly called, but it "took the paramedics 30 mins to find us," Mikel said, noting that their location along a nature trail was difficult to find.
"They eventually managed to get him out, but it took a whole team of firefighters and paramedics," she said, adding that the 911 operator could hear Elijah's "shallow breathing" through the phone.
When Elijah finally arrived at the hospital, doctors determined the teen was suffering from heat exhaustion. His temperature read 108.8 degrees, his mother said.
According to the Mayo Clinic, heat exhaustion can lead to heatstroke or a "life-threatening condition that occurs when your core body temperature reaches 104 F (40 C) or higher. Heatstroke requires immediate medical attention to prevent permanent damage to your brain and other vital organs that can result in death."
Symptoms of heat exhaustion include faintness, dizziness, heavy sweating, a weak pulse and fatigue, among other signs.
TEEN WITH AUTISM DELIVERS MOVING GRADUATION SPEECH
In Elijah's case, his heart was damaged, eventually stopping completely.
"I was numb," the mom of three said.
Mikel, who said her son's funeral was "packed," is now warning others about the dangers of heat exhaustion — and how easily anyone can be affected by it, even an 18-year-old boy who was "active and pretty healthy."
"We are struggling through the silence."
"A lot of people take for granted how serious it can be," she said. "If it's 110 degrees, just stay inside."
In addition to advocating for autism awareness, Mikel said she hopes to find a way to continue to warn others about heat exhaustion in the future.
"I'm hoping that as I heal, it will come to me exactly how I want to do that," she said.
Elijah was "always laughing," Mikel described. "We got so used to that and now it's so quiet. We are struggling through the silence."