Pennsylvania teen with rare brain disease becomes homecoming king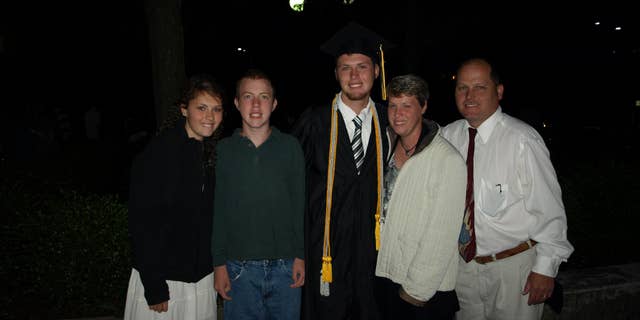 NEWYou can now listen to Fox News articles!
The homecoming celebration at a Pennsylvania high school Saturday night was extra special for a student battling a rare brain disorder.
Students at Freedom High in Bethlehem chose as the homecoming king senior Adam Recke, who has Type C Niemann-Pick, a fatal neurodegenerative disorder, often called Childhood Alzheimer's, Lehighvalleylives.com reported Sunday. The disorder afflicts only 500 people around the world. Recke, who is 17, was diagnosed with the disease when he was 6.
"You can see the smile on his face," Sean Recke, Adam's father, told WFMZ-TV. "It means the world to him. He didn't even know what to do. This is so exciting for him. It really is."
The gymnasium erupted in cheers when Freedom principal Michaele LaPorta announced the votes, the station reported.
"It's heartwarming," LaPorta said.
According to Lehighvalleylive.com, the disease hasn't stopped Recke from acting in plays -- and just being a teenager.
Recke cannot metabolize cholesterol and other lipids in his body, which causes them to build up in his liver, spleen and brain at toxic levels that destroy the cells controlling mobility and cognition, the news outlet reported.
He is participating in a clinical trial of a drug aimed at slowing down the disease's decline.