Rare disease leaves girl at risk of eating herself to death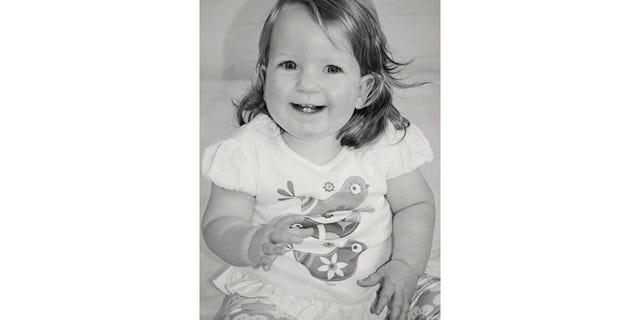 A British mother has revealed how she has been forced to seal off her kitchen with garden gates to stop her daughter from gorging until her stomach ruptures.
Little Molly Bywater, 5, suffers from Prader-Willi Syndrome, a rare genetic disorder characterised by obsessive eating, learning difficulties and growth abnormalities.
The condition affects just one in every 15,000 children born in the United Kingdom, and Molly's mother, Jo Bywater, 29, explained that her family have to live "on lockdown"— with plastic locks fitted onto all the kitchen cupboards and food positioned out of her daughter's reach. According to the National Institutes of Health (NIH), worldwide, the prevalence of the disorder ranges from 1 in 10,000 to 1 in 30,000.
Jo, a part-time accounts and marketing assistant from Congleton, Cheshire, resorted to using heavy garden gates to block off her kitchen earlier this year, after Molly worked out how to get through, under, over or around five different kinds of stair gate.
The 'mini Houdini' can't be left alone in case she outwits Jo's security measures and gets to the food.
Jo revealed that once Molly gains access to the food, she may eat so much that it could be life-threatening.