Indian couple in their 70s welcome first child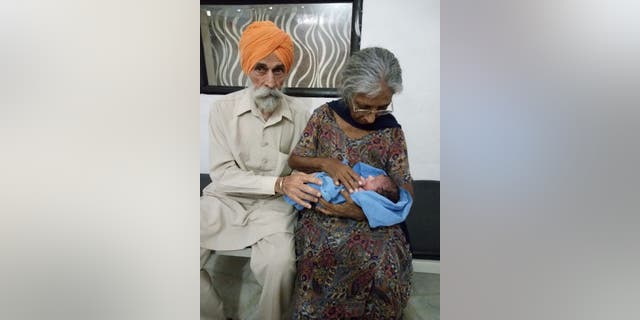 An Indian couple who have been married for nearly 50 years said their lives are finally complete after welcoming their first child on April 19.
Daljinder Kaur, 72, told Barcroft Media the birth of their son is "very important for us."
"I can live happily now. My life is complete," she said.
Kaur and her husband, 79-year-old Mohinder Singh Gill, have been trying to conceive for two years, Barcroft Media reported. They traveled six hours from their home to the National Fertility and Test Tube Baby Centre, where Kaur underwent multiple rounds of in vitro fertilization.
"I first tried to avoid the cause because she was very weak, but then her medical reports were normal and she was fit to conceive," Anurag Bishnoi, head of the fertility clinic, told Barcroft Media.
In addition to achieving such a rare fete in their 70s, the couple is also beating the average life expectancy in India. According to the report, the average man only lives until about 70 years old, while the average woman reaches 72.