How we react to smelly shirts reveals our own prejudices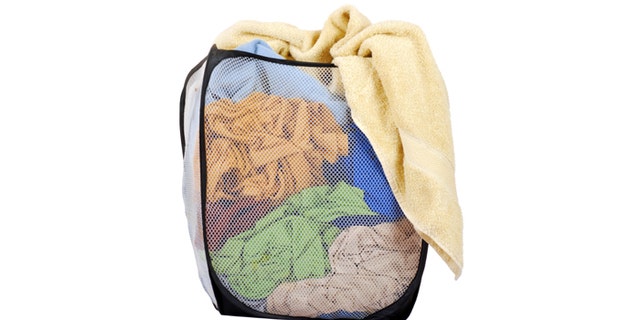 NEWYou can now listen to Fox News articles!
There's no stink like our own stink: We are more forgiving of the disgusting smells of those we have been told are members of our own group than of outsiders.
So say researchers at St. Andrews University after pushing stinky gym shirts into the noses of people who were told the garments belonged to either their own college or a nearby one.
Reporting in the Proceedings of the National Academy of Sciences, they find that people are far less tolerant when the stench comes from outsiders, which they say has implications for not just social exclusion but even prejudice and discrimination.
"We are looking at what makes group cohesion possible," social psychologist Stephen Reicher tells the Guardian. "In many ways, disgust is the social ordering emotion. It's the emotion that keeps people apart, and if you want people to come together, you have to attenuate disgust." To put it to the test, the scientists stuffed T-shirts that had been worn at the gym into sealed bags, and the shirts "are pretty revolting, I tell you," Reicher adds.
They measured disgust by asking directly in the first study. In the second recording, they inquired how long it took for students to wash their hands, and how much soap they used when they did; students were quicker and more thorough when they thought the shirts came from students of a different college.
"It helps us to understand how group behavior becomes possible," says another social psychologist. "Essentially, it frees people to cooperate with each other, and to work together effectively." Little did the participants know that all the shirts belonged to one research assistant, who put them through especially sweaty one-hour workouts, notes Ars Technica.
(This woman suffered from a stuffy nose for 18 years.)
This article originally appeared on Newser: Reaction to Smelly Shirts Reveals Our Own Prejudices
More From Newser