How to Keep your Kids Healthy & Safe on the Field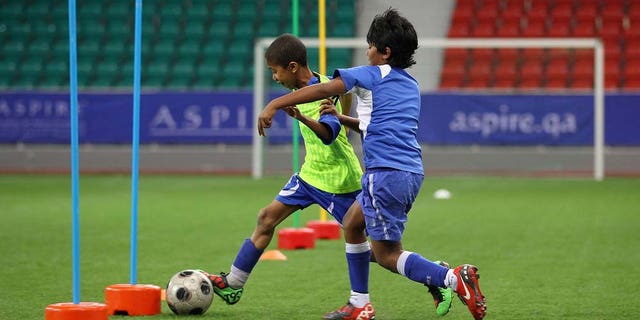 Nothing beats the feeling of seeing your child playing sports. However, nothing is more heartbreaking than seeing him or her get injured. It's important that you know what to watch out for to diminish the chances that your teen gets hurt playing their favorite game.
Where's the Ball?
In just one year (2008-2009), over 100,000 more students participated in high school level athletics than the year before. From football, basketball, baseball, ice hockey, soccer to wrestling, around 50% of all the injuries among collegiate and high school students happened to the ankle (ligament sprain), according to the report "Injury in High School and Collegiate Athletics" in Strength and Conditioning Journal (June 2011).
When considering the timing, the injury rate was higher in pre-season than in the actual season and post season.
Takeaway message: Kids are eager to start playing their dream sports and show that they can be the best ones at it. The pressure is on, which can lead them to do too much too soon. Make sure that your kids begin to build up his or her fitness levels along with the sports skills. Allow this time to work on their weaknesses and imbalances with a professional in this area.
If you want to know more about ankle sprain rehabilitation, check out this site.
Who Calls the Shots?
Whether your kid is doing some form of resistance training or just recreational games involving jumping and running, you need to know right away how to incorporate these into your kid's routine.
Resistance training is not just worthwhile when playing sports, but also as an overall exercise to strengthen the muscles, bones, joints and to develop neuromuscular coordination.
In the study "Injury Trends and Prevention in Youth Resistance Training" in Strength and Conditioning Journal (June 2011), between 8-13 years old, 77% of the injuries when doing resistance training are accidental, 33.5% occurs in the hand and 30.3% in the foot. Interestingly, when comparing to ages 23-30, 42.1% happens in the trunk and 21.8% on the arm.
Accident issues often have to do more with supervision than any other cause. In fact, a study on football players showed that only 36% of the training sessions performed by high school athletes were supervised.
So when starting your kid on a resistance program, check the trainer's credentials. How many kids will they supervise? How well do they explain the techniques of the exercises? What muscles should they emphasize when doing a particular exercise? What are the risks of not following proper form? Do they draw out a progressive plan?
Check for the equipment: How is the maintenance? Is it spaced out? And in case of emergency, do they have a plan set up? Ask about any safety concerns you may have.
No "Growing Pains"
In the case of resistance training, and in some sports, injuries happen because of a repetitive use of the soft tissue. Kids are not young adults, so they have other fatigue thresholds and recovery mechanisms compared to adults.
In the pubescent growth spurt, your child (females around 12 and males around 14) is at peak risk for overuse injuries. This is because of the muscle imbalances, tightening of the muscles and rapidly growing bones that happen around this stage in life. So, it's important that they don't get confused with "growing pains" when they can be something else.
It's not until their 20s when bones are fused completely. Peak muscle mass occurs between the ages of 16 and 20 years for women and 18 to 25 years in males.
Learning about the risks that your kids face when practicing sports or any activity shouldn't be a chore. If you want to take more trips to the field rather than the doctor's office it's important that you be informed on possible injury origins to address with the coaches and trainers.
Marta Montenegro inspires people to live healthy lives by giving them the tools and strength to find one's inner athlete through her personal website MartaMontenegro.com. She created SOBeFiT, a national fitness magazine for men and women, and the Montenegro Method DVD workout series – a program she designed for getting results in just 21 days by exercising 21 minutes a day . Marta is a strength and conditioning coach and serves as an adjunct professor of exercise physiology at Florida International University.
Follow us on twitter.com/foxnewslatino
Like us at facebook.com/foxnewslatino