How hair can (and can't) tell us if someone is dead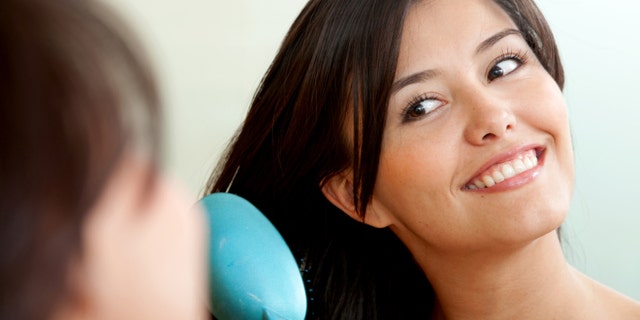 If hair at a crime scene shows signs of a "fungal invasion," forensic scientists may well conclude the hair's owner is dead—but that's not the case, a new study in the Proceedings of the Royal Society B explains.
Conventional wisdom has held that the fungi only invade the hair of the deceased, but the truth is less precise, researchers found: The presence just indicates the person had contact with soil, perhaps at a playground or stable, says forensic biologist and lead study author Silvana Tridico.
"In reality, the missing person might still be alive, albeit with an infection of fungus. But that doesn't mean hair is useless in investigations. "DNA is fantastic, but hairs tell you a story," Tridico tells AAP. In fact, if investigators really want to know if a person is dead, they should check for what's called post-mortem banding, in which bacteria mark a hair's root; it's the only hair modification process that "unequivocally takes place after death," the researchers determined. The study, which the authors describe as "the first to describe holistically the factors responsible for the biodegradation of mammalian hairs," involved an examination of 95 hair samples from various mammals, including woolly mammoths and humans. Another hair myth, per the study: that earlier eras were full of redheads. Hair exposed to sunlight or environmental pigments (like iron or tannins) can over time take on a reddish hue. In the case of wooly mammoths, "that garish orange color can't possibly be natural," Tridico tells LiveScience. She suspects iron from the permafrost colored their hair.
This article originally appeared on Newser: How Hair Can (and Can't) Tell Us If Someone Is Dead
More From Newser