High school senior with Down syndrome scores first touchdown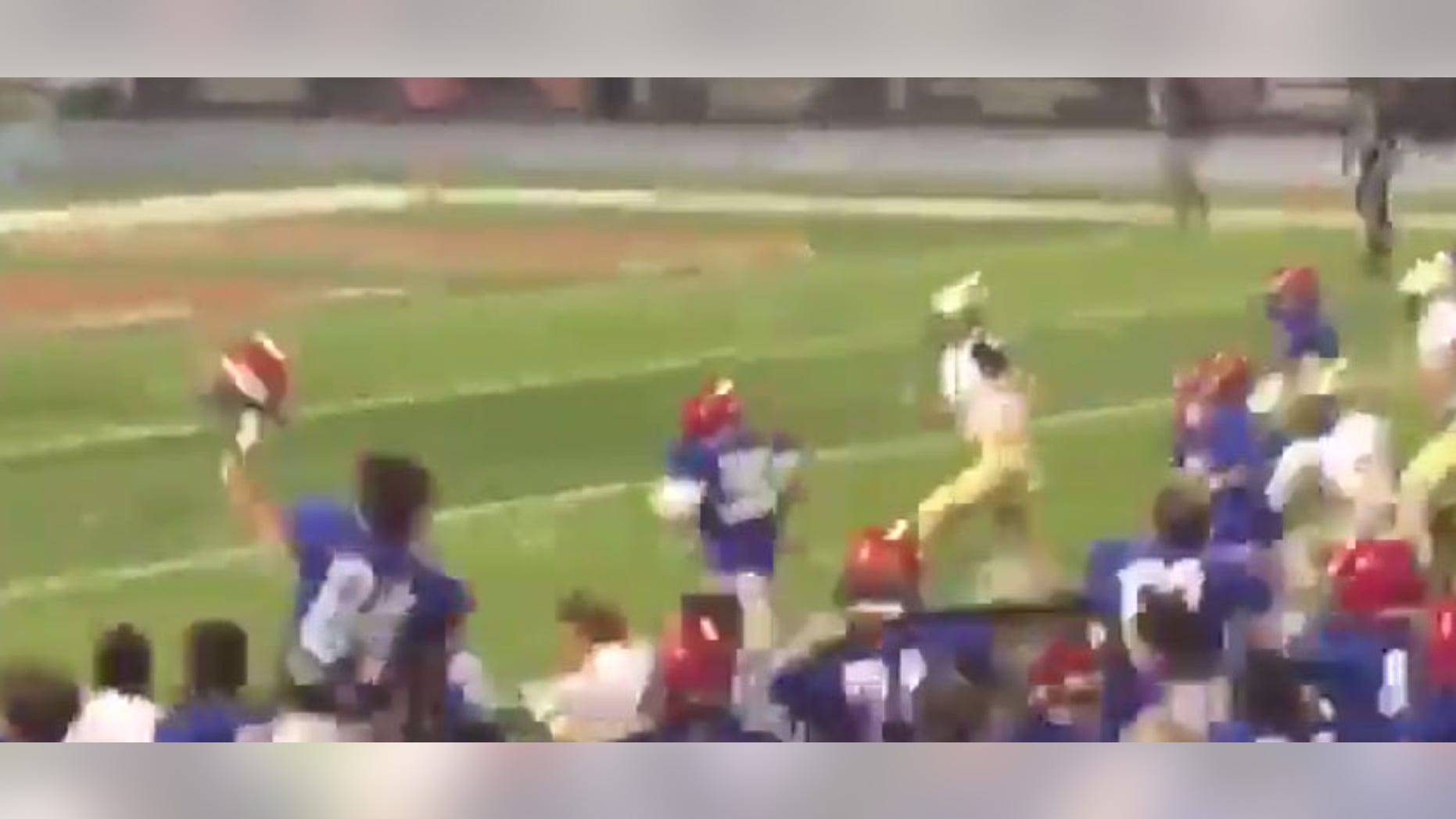 An Alabama high school senior saw his Varsity football dreams come true on Friday night, when he ran in a 35-yard touchdown on his very first play. Jake Pratt, who has Down syndrome, was then mobbed his Vestavia Hills teammates in their win over Briarwood Christian School.
Pratt's sister, Amy Hyde, was in the stands and caught the touching moment on video. She posted it to Twitter where it's been retweeted 51,000 times and has captured the attention of the Pittsburgh Steelers, Atlanta Falcons and many NFL personalities.
"He was so happy," Kathy Pratt, the 18-year-old's mother, told AL.com. "Jake will remember this all of his life. It will be a life-changing experience."
While players on both sides were made aware of the play ahead of time, Pratt has attended every summer workout and weight-lifting session this summer. His parents had asked the coaching staff if he could dress for a game with the rest of his teammates after spending several seasons as the team's manager, AL.com reported.
"The kids have the utmost respect for him for being there every day," Buddy Anderson, Rebels' head coach, told AL.com. "He's there every day and works hard every day."
Hyde tweeted that she told her brother about his viral fame, and about a special shout out from Cincinnati Bengals quarterback A.J. McCarron.
"I could hear his smile through the phone," Hyde tweeted on Aug. 26.