High school hockey player nets winning goal after dad loses cancer battle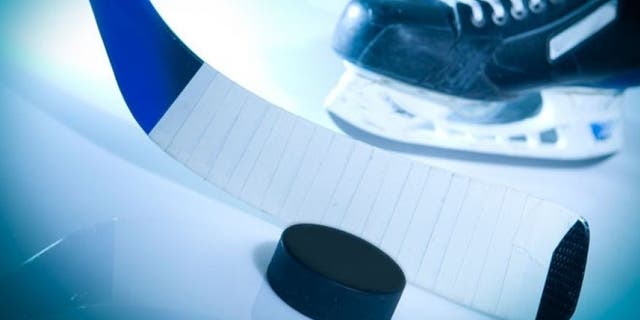 NEWYou can now listen to Fox News articles!
Hours after his father passed away, a Connecticut teen scored the game-winning goal for his high school's hockey team Wednesday, and credited his late father with getting him into the sport.
Doug Caliendo, 17, is a senior defenseman and co-captain for the hockey team at Notre Dame High School in West Haven, Conn. His father, Lou, died early Wednesday from stomach cancer, SportzEdge reported.
Notre Dame and opponent Northwest Catholic High School held a moment of silence before the game, which was forced into overtime after the Notre Dame Green Knights came back to tie the game after trailing 2-0 in the third period.
Then came the big moment— 25 seconds into overtime, Caliendo, who only tallied three goals this season, scored to give his team a 3-2 win, Game Time CT reported. He pointed a finger to the sky before teammates rushed him.
"I came out to the point, stepped into it and let it go and it hit the net. I was happy," Caliendo told Game Time CT. "My father was the first thing that came to my mind. He was the one who got me into this sport (at age 4)."
Notre Dame coach Tim Belcher told Game Time CT he was still emotional after the game.
"It's surreal really. It makes you put everything into perspective with what happened today," Belcher told the website. "I tried to explain to Doug the other day when we knew things weren't good that, I'm 40, it's supposed to be happening to me, not to a 17-year-old. It's hard."
When asked how his father would've reacted to his goal, Caliendo replied, "He probably would have said, 'At least you hit the net finally.'"