High school cheerleader with leukemia honored by football team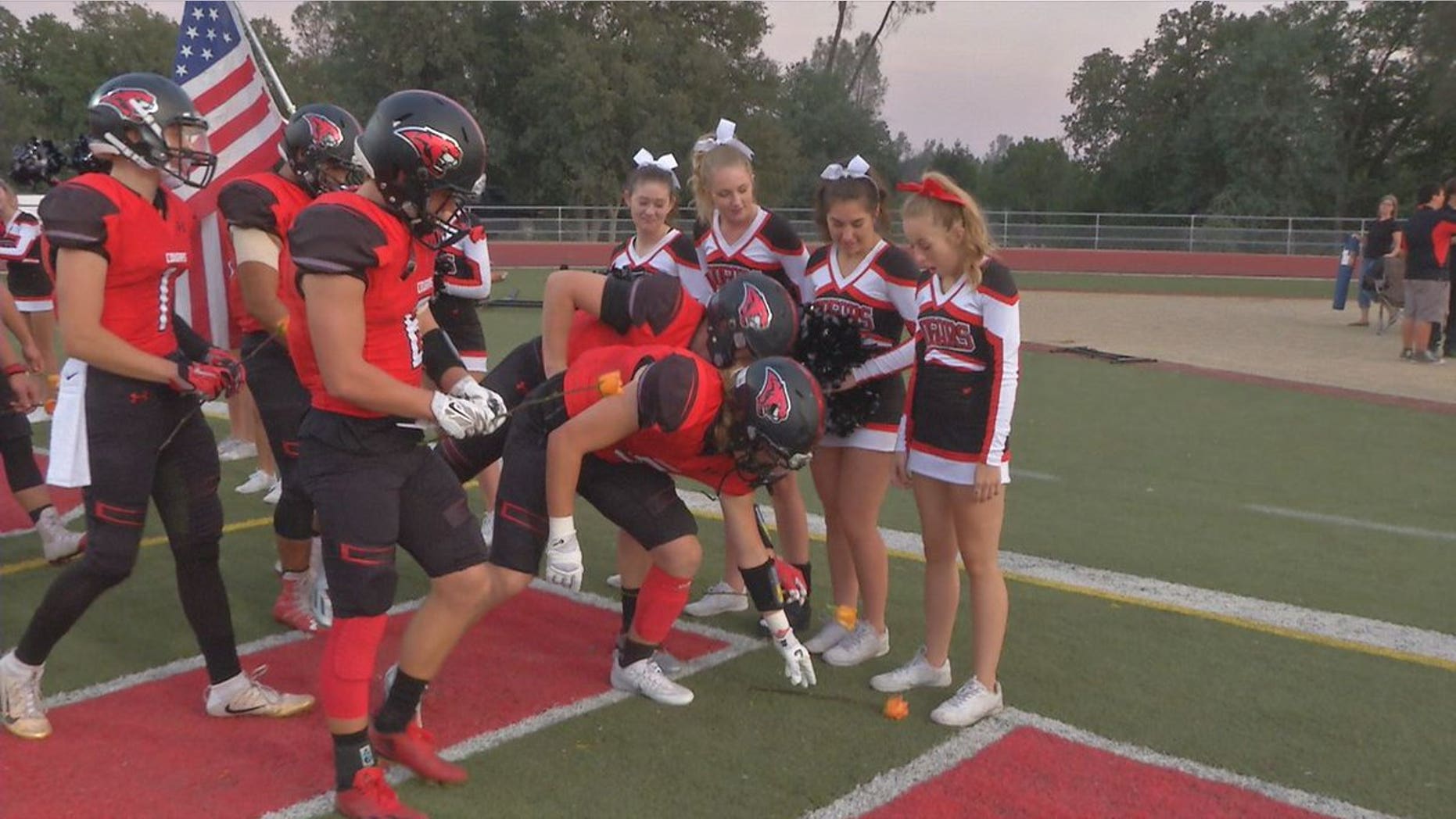 A California high school football team paid tribute to a member of the family before their game Friday night with a gesture to honor her cancer battle.
Ashley Adamietz, a cheerleader for Foothill High School, was diagnosed with chronic myeloid leukemia in early August and has undergone daily chemotherapy treatments since, KRCR reported.
On Friday, all 57 members of the Palo Cedro, California, team laid an orange rose at her feet— orange is the color for leukemia awareness.
KRCR reported that Adamietz posted on her Twitter account, saying she was "shocked, overwhelmed and speechless."
The gesture was arranged by Ryan Caetano, a senior on the team.
"She's part of the Cougar family, so why not let her know that we're all here for her. We are," he told KRCR. "So I wanted to let that be known to everybody, and especially to her, for what she's going through."
Video of the event has been viewed more than 9.8 million times.