Haiti's Cholera Hits U.S.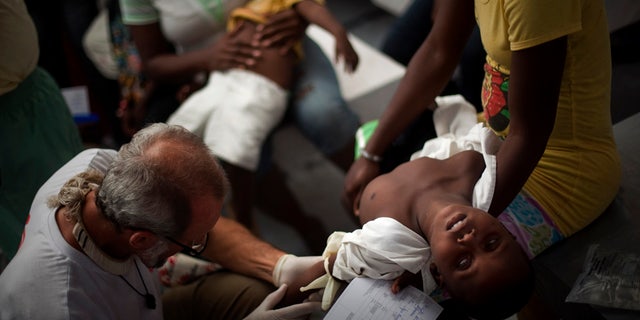 Florida is reporting the country's first case of cholera linked to Haiti's devastating outbreak.
The Florida Department of Health said the state's first cholera case involved a Collier County woman who recently returned from visiting her family in Haiti. She reportedly has recovered from the disease.
The department also said it was investigation other possible cases of cholera in Florida, which has the country's largest Haitian population. The FDOH said they expect some travelers to Haiti will return with symptoms of cholera – and they urge anyone who does to get medical attention immediately.
"Cholera does not spread easily in developed countries such as the U.S.," the department says in its website. "But we want to be sure we do not miss any high-risk situations, like cholera in a food-handler, or clusters or outbreaks."
Follow us on twitter.com/foxnewslatino
Like us at facebook.com/foxnewslatino