Georgia mom's campaign to feature son with Down syndrome in ad goes viral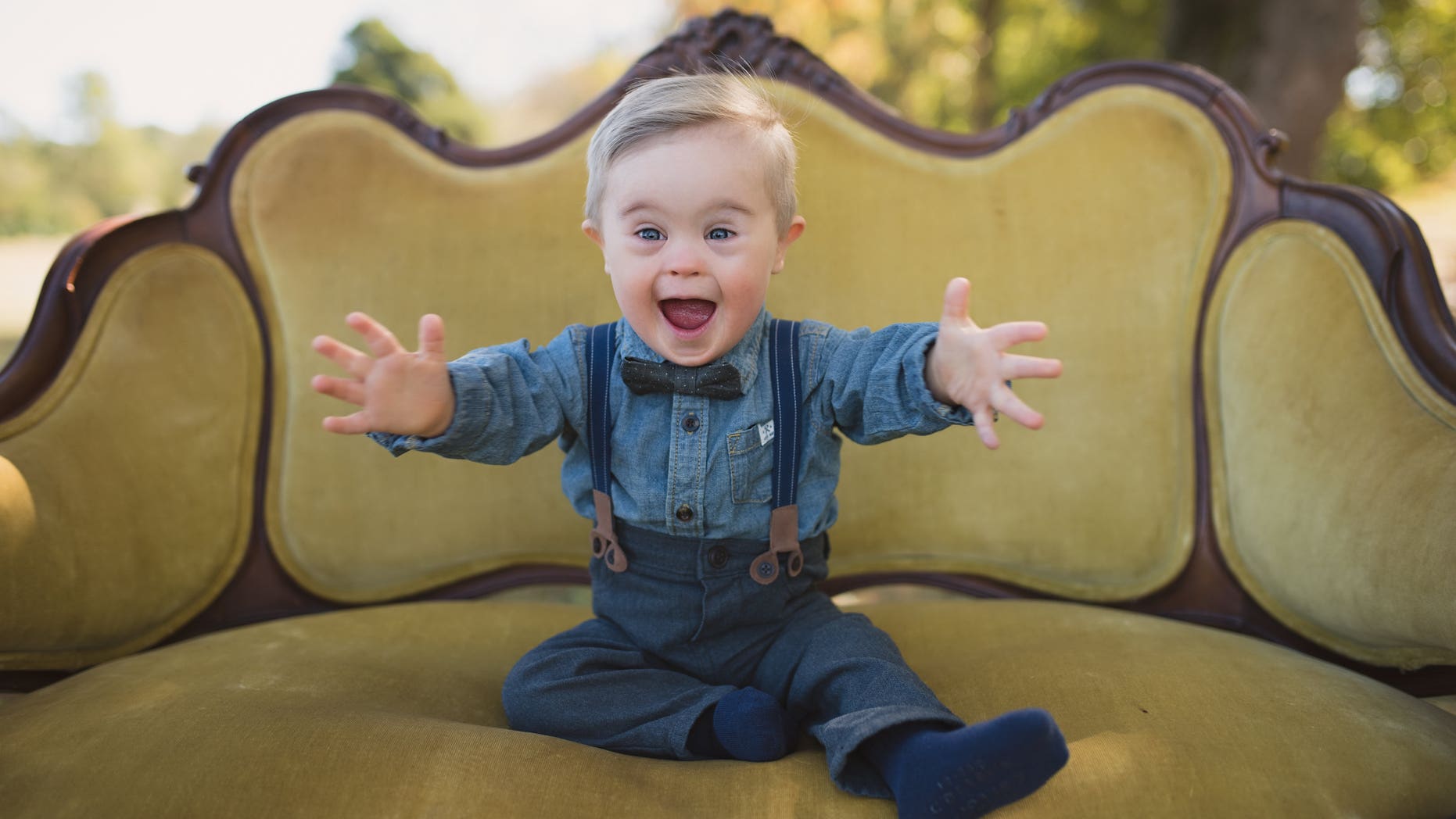 Thinking your child should be a star may be common among mothers, but for one Georgia woman, making her son famous is about sharing his beauty. Meagan Nash's 15-month-old, Asher, has Down syndrome.
In July, the Buford, Georgia, mom submitted photos of Asher to an advertising agency working on a campaign for children's clothing company OshKosh B'Gosh, Fox 11 reported. Nash said someone at the agency told her that her son's photos wouldn't be submitted because OshKosh B'Gosh didn't specify they were looking for a baby with special needs. That made Nash wonder if they didn't want a baby with special needs.
Nash then learned about Changing the Face of Beauty, a nonprofit that advocates for inclusive imagery of individuals with disabilities in advertising and media. She shared her photos of Asher, which went viral.
OshKosh caught wind of the story and scheduled a meeting with Nash and her son for Tuesday at the company's corporate headquarters in Atlanta, Nash told FoxNews.com.
"We are just hoping that OshKosh meets Asher and sees what we see in him," Nash told FoxNews.com by email. "Of course we are hopeful they will want to use him, but we want them to know that we aren't wanting them to use him in their ads because he has Down syndrome.  We want them to use him because they value him and see how much he will contribute to their advertisement."
Nash told Fox11 that she's not trying to petition the company, but simply trying to grab their attention to make them aware of an issue people with children with disabilities face.
OshKosh issued a statement saying, "We agree there is an opportunity for greater representation of children with special needs in advertising. We look forward to meeting with Asher and his family, as well as taking steps to enhance the representation of diverse children in our marketing."
Down syndrome, a condition in which a person has an extra chromosome, impacts brain and body development, affecting 1 out of 700 babies, according to the Centers for Disease Control and Prevention (CDC).
A Facebook post on the Kids with Down Syndrome page has over 123,000 shares.