Gaining just 12 pounds between pregnancies may harm the baby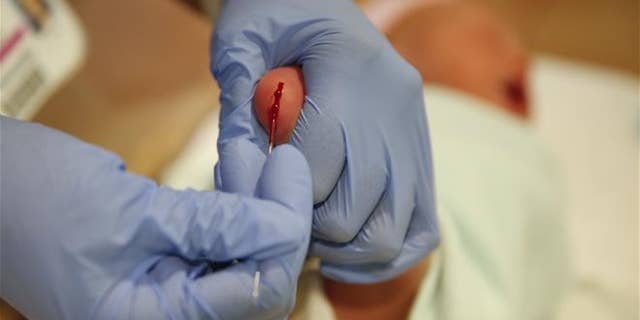 NEWYou can now listen to Fox News articles!
Not only the sins of the father, but the weight of the mother may well also be laid at the feet of the children. So report researchers out of Sweden in the journal PLoS Medicine in finding that women whose BMI increases by two or more units—amounting to a roughly 12-pound gain in women of average height—between their first and second pregnancies pass on considerable risk to their second-born child.
Scientists analyzed data on more than 525,000 second-born babies and found that the risk for all negative outcomes goes up, including seizures, a severe breathing condition involving choking on meconium, and asphyxia.
And it all adds up with obesity at "epidemic proportions," including among pregnant women. "Encouraging women to normalize BMI before pregnancy and to avoid weight gain between pregnancies is likely to be an important measure to improve infant health," the researchers note in a press release.
In fact, the risk of babies born with a low Apgar score rose sharply by between 33 and 78 percent when born to a woman who'd gained this much weight between pregnancies, the researchers found.
The increase in risk was most pronounced among women who were at a normal weight, or BMI of less than 25, at the start of their first pregnancy and then gained weight between the two, reports Medical Daily.
It adds that the study is "strong" in that it analyzes so many births and outcomes, but notes that the authors don't know how much weight was gained during pregnancy or when women gained weight between pregnancies.
(Obesity also ups the odds of big babies.)
This article originally appeared on Newser: Gaining Weight Between Pregnancies May Harm Baby
More From Newser