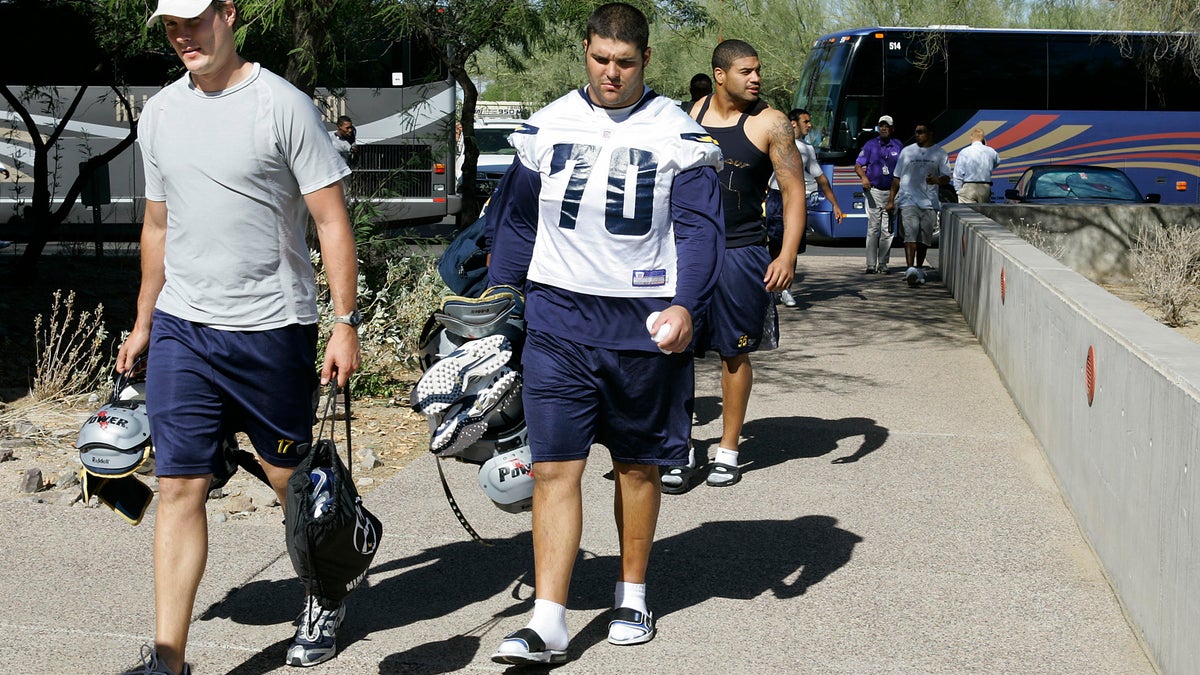 COLUMBUS, Ohio – A former Ohio State University football player whose NFL career fell apart because of a painkiller addiction says he wants to become a college coach and help others avoid similar pitfalls now that he's clean and has a degree.
Shane Olivea told The Columbus Dispatch (http://bit.ly/2hjuJcY ) he was high every day following his rookie year with the San Diego Chargers.
"At my height on Vicodin, I would take 125 a day," he said. "It got to the point I would take a pile of 15 Vicodin and would have to take them with chocolate milk. If I did it with water or Gatorade, I'd throw it up."
Olivea said he obtained the pills from his own sources, including one in Mexico. He parked at an Arby's restaurant and paid a cab driver he knew $100 to go to a Tijuana "pharmacy."
"You could buy anything you want if you had cash," Olivea said. "I'd go buy a couple hundred Vicodin, or by then I'd progressed to Oxycontin."
Olivea said he spent nearly $584,000 on painkillers. He began to withdraw from teammates and his relationship with coaches and management suffered. He was benched late in the 2007 season and his weight rose to nearly 390 pounds.
Olivea's parents worried after he became reluctant to respond to them, too. His mother organized an intervention, and the Long Island, New York native in April 2008 checked into a drug addiction treatment center in California. He said doctors there told him he was lucky to be alive.
"They both looked at me and said, 'We've never seen anybody living with that amount of opioids in you. You're literally a walking miracle,'" Olivea said. "That was a punch to the gut."
After being released by the Chargers, Olivea signed with the New York Giants while in rehab. He was released again after hurting his back.
Olivea re-enrolled in Ohio State in 2015, and graduated in December, at age 35, with a degree in sport industry.
He said he has a couple of job leads. And though he hasn't coached before, he said his playing experience makes him think he'd do well on and off the field, including helping others thinking of turning to pain pills.
"If you got it, you can spot it," Olivea said. "I can spot an addict in a public setting. I know the behavior. I know the tendencies. I know what he's going to do. I'll be able to notice somebody going down that slippery path and maybe catch them."