Do sports protect teens from abusing painkillers or enable it?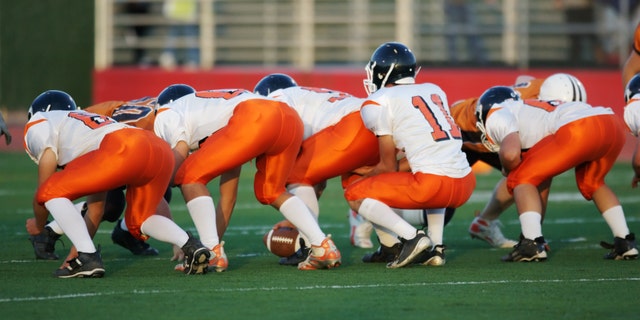 NEWYou can now listen to Fox News articles!
As communities nationwide battle a growing opioid and heroin use epidemic, researchers and public health officials are scrambling to identify how abuse may begin. One of those sources, research suggests, could be high school athletics. But studies conducted thus far have produced conflicting results regarding whether participation in sports encourage or discourage drug and substance abuse.
A 2014 study published in the Journal of Child and Adolescent Substance Abuse found that a growing number of teen athletes were abusing prescription painkillers, and that football players were more likely than other athletes to abuse the drugs. The study included a survey from 2,300 high school seniors and found that 12 percent of male athletes and 8 percent of female athletes reported abusing painkillers in the past year. The study concluded that teen athletes used illegal substances more frequently than their peers who did not play sports, and that boys were more likely than girls to abuse substances.
But recently, a study from the University of Michigan concluded the opposite: Researchers found that sports may actually protect teen athletes from abusing opioids and heroin.
Dr. Marc Romano, director of medical services at Delphi Behavioral Health, who did not participate in either study, said he thought University of Michigan researchers were on the right track and did not find their results surprising.
"[High school athletes] have more close monitoring by adults," Romano told FoxNews.com. "They're going to games, practice, and their parents are much more involved. There are social benefits from being around peers who are into health and fitness and have more positive attitudes about themselves."
The new study, published in July in the journal Pediatrics, found that daily participation in sports and exercise, which includes positive social connections and physical activity, can serve as a protective factor from nonmedical prescription opioids and heroin use. In this study, researchers focused on 18 groups of eighth and 10th graders who participated in the federally funded Monitoring the Future study, which included responses from about 192,000 students.
More than half of the students surveyed reported involvement in sports and exercise every day— with 50 percent reporting playing sports once per week at most, and about 8 percent reporting no participation in sports or exercise. The researchers found that overall, lifetime prevalence rates of nonmedical prescription opioid and heroin use declined fromm 8.8 percent and 1.8 percent, respectively, in 1997 to 4. 4 percent and 0.8 percent in 2014 among highly involved athletes.
The study also found that teen athletes were less likely to take nonmedical prescription opioids compared with adolescents who were not active in similar activities during the past year. Study authors further observed that teen athletes who indicated lifetime heroin use had lower odds of starting nonprescription opioid use before heroin compared to other teens who did not engage in these activities in the past year.
Results from the University of Michigan study are probably more consistent with what is being seen in the population, Romano said.
"The overall research is showing that we're trending down with adolescents in terms of all drugs, including alcohol, smoking marijuana. The only one they're seeing a trend going up is with e-cigarettes," he said.
Authors of the 2014 study found that teens involved in wrestling and football were more likely to use prescription and non-prescription opioid medications. They reported these athletes were more likely to sustain severe injury than others who required pain management. But Romano doesn't believe the issues bleed throughout the sport.
"One of the issues that is concerning among adolescents is a large percentage of them get pain pills from family or friends, which is diverging medication to someone who it wasn't prescribed to," he said. "One might think if athletes are doing all of these prescription pain pills, you'd expect to see more athletes using them— because those using them are giving them to their friends, but the research shows use of opioid medication is decreasing."
Some former collegiate and NFL players like Calvin Johnson and Ray Lucas have commented on painkiller abuse among teammates. A study conducted by researchers at Washington University in St. Louis School of Medicine and published online in Drug and Alcohol Dependence suggested that of the 52 percent of retired players who used perscription pain medication during their careers, 71 percent reported misusing the drugs. However, Romano cautioned against comparing high school athletes to professionals because high paychecks in professional football may skew players' goals.
"When you introduce money to sports, there's a lot of motivation to succeed and do well," he said. Thankfully we're not seeing a lot of money in high school and hopefully we won't. I know it's being discussed in college sports, but hopefully it won't be there."
According for the Centers for Disease Control and Prevention (CDC), at least half of all U.S. opioid overdose deaths involve a prescription opioid. In 2014, more than 14,000 people died from overdoses involving prescription opioids, with overdose rates highest among people ages 25 to 54 years.
In light of these statistics and to better understand the relationship between athletics and opioid abuse, Romano suggested a study of former star athletes who fall out of the limelight and turn to drugs or alcohol for self-medication.